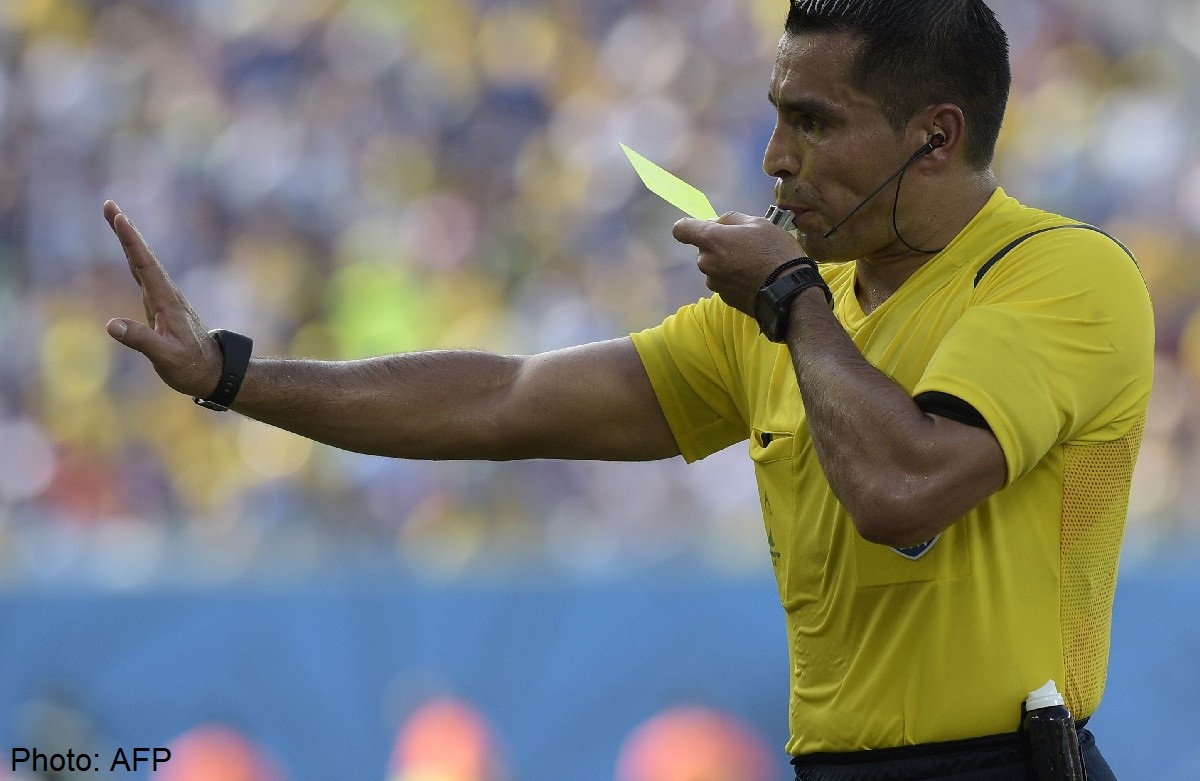 RIO DE JANEIRO - FIFA angrily hit back at suggestions referees had been told not to give red and yellow cards on Monday following the bruising World Cup quarter-final between Brazil and Chile.
The world governing body's chief spokesman Walter De Gregorio told a press conference that a report in Germany citing a "secret plan" urging referees to keep cards to a minimum was "unacceptable." "(The allegation) that there is a secret plan not to sanction with yellow or red cards, maybe risking or tolerating that players are injured, this is just unacceptable," De Gregorio said.
"We cannot accept that there is a hidden plan from FIFA." De Gregorio's unusually forthright denial comes after rumbling controversy following Brazil's quarter-final win which saw star striker Neymar suffer a tournament-ending injury.
De Gregorio said FIFA was expected to announce a decision on whether or not to open disciplinary proceedings against the Colombian player who was involved in the Neymar incident, Juan Camilo Zuniga.
Referee Carlos Velasco Carballo's performance in the match has been severely criticised, with many claiming the Spanish official waited too long to issue his first yellow card.
The referee whistled 41 fouls before issuing his first yellow card in the match. Colombian star James Rodriguez was repeatedly fouled by Brazil throughout the clash.