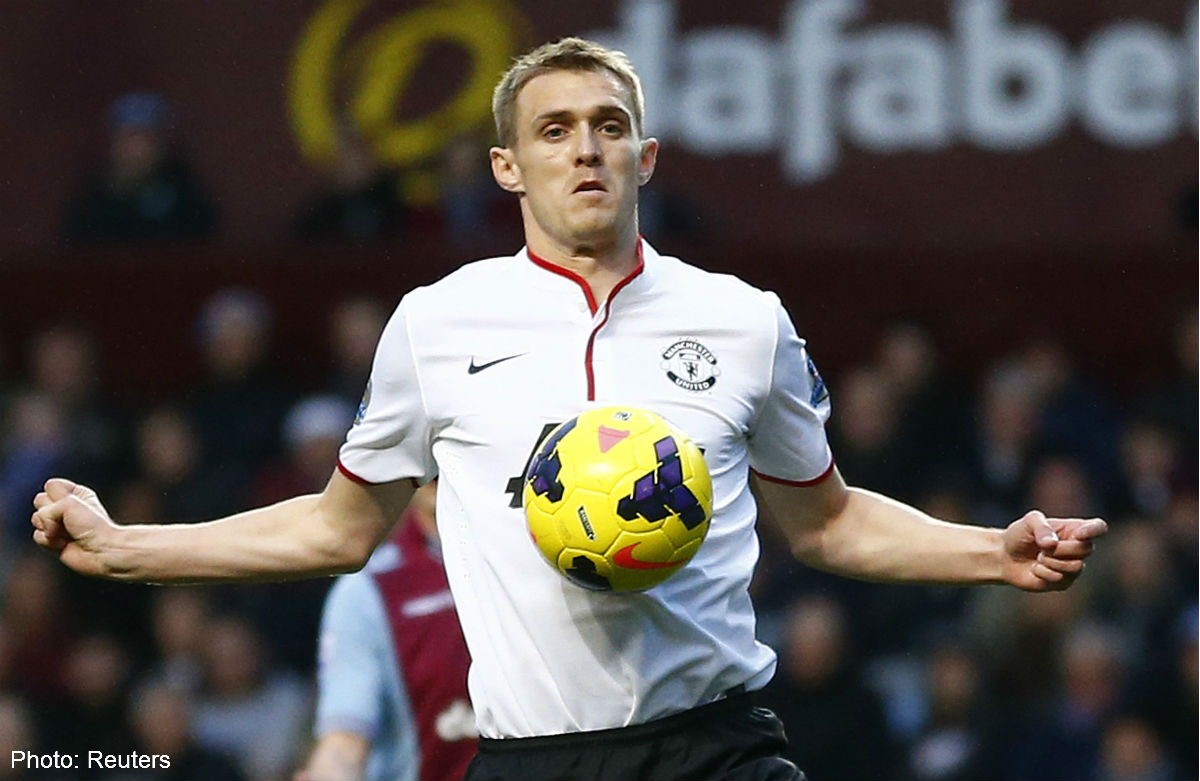 MANCHESTER, England - Darren Fletcher is lucky to be playing after chronic bowel disease threatened to end his career, the Manchester United midfielder said on Wednesday.
Fletcher was diagnosed with ulcerative colitis in 2011 and underwent surgery in January 2013 after the condition restricted him to just 20 club appearances in two seasons.
"You can be running to the toilet 10, 20, 30 times a day and losing a lot of blood," the Scotland midfielder told the BBC.
"I ended up in hospital a couple of times on an IV drip. Surgery enabled me to be here today. I'm very fortunate." The 30-year-old added: "The surgery was a success, I'm better now - I'm living a normal life and back playing football.
"I can't have any relapses now. I'm not going to have episodes where I get extremely ill, get taken to hospital or have a breakdown at any moment. I've got a routine that I stick to and it's working fine.
"There are no guarantees with surgery but it has enabled me to be back playing for Manchester United and feeling great." Fletcher returned to action in December and has made eight appearances in the last two months.