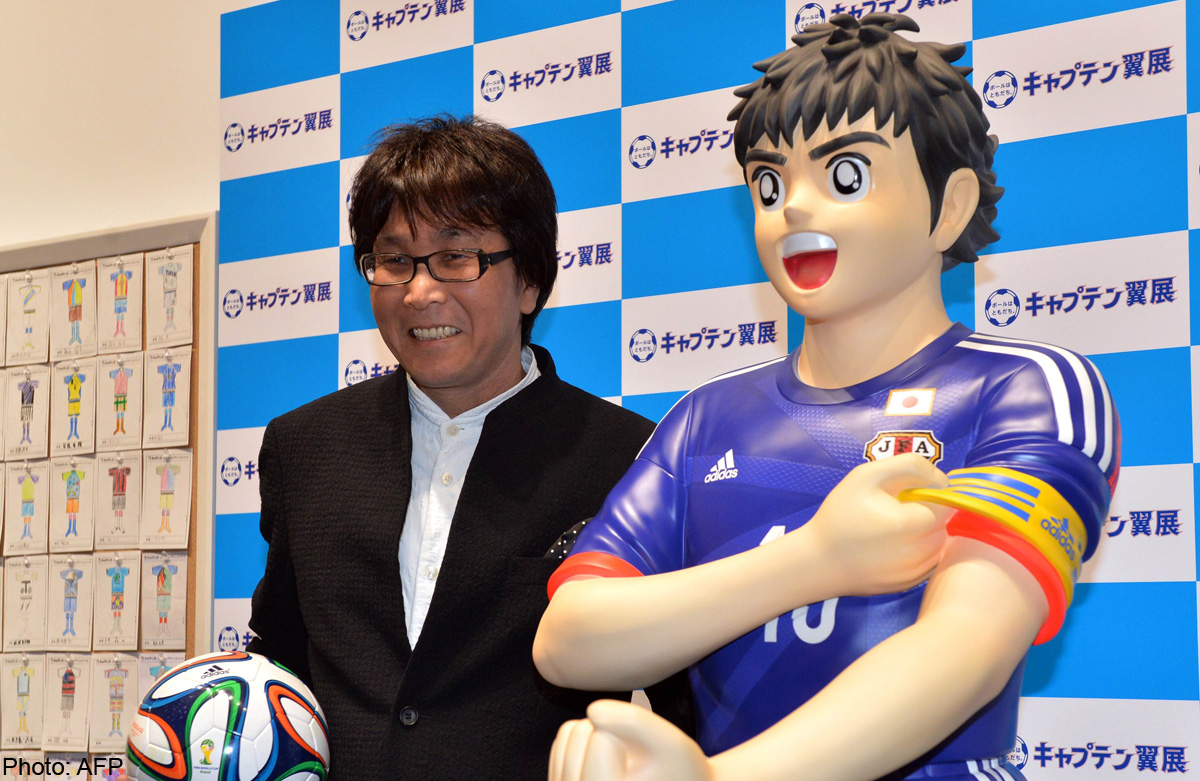 TOKYO - Fans were expected to flock this weekend to meet one of Japan's greatest footballing heroes, half a world away from the action in Brazil.
Captain Tsubasa, a fictional cartoon-strip player, was starring in a new exhibition in the Japanese capital, as his real life colleagues were readying to take on Ivory Coast in their opening game of the World Cup.
But his creator said it felt like the line-drawn character was taking to the pitch for real because of his similarity to Japan and Manchester United superstar forward Shinji Kagawa.
"They both play the same position, and they are both great at passing," Yoichi Takahashi told AFP. "Both are quite short, but they have technique and speed.
"I think, yes, he is finally taking part in the World Cup." The Captain Tsubasa strip was launched in a Japanese boys' weekly magazine in 1981 when football was still a minority sport in baseball-hooked Japan.
Over the years, Captain Tsubasa - whose name means "Captain Wings" - has become a professional player in Brazil and moved to Barcelona.
His fortunes rose alongside those of the game in Japan, where the J-League was launched in 1993. The national side reached the last 16 of the 2010 World Cup.
The series has featured around the world in cartoon books, animated films and video games, read and watched avidly also by the likes of Lionel Messi of Barcelona and Argentina and Fernando Torres of Chelsea and Spain on their way to superstar status.
It is entitled "Holly e Benji" in Italy, "Campeones: Oliver y Benji" in Spain and "Super Campeones" in Spanish-speaking Latin America. North American viewers know him as "Flash Kicker".
A 52-part animated series began airing in Iraq in 2006, dubbed into Arabic and with the star known as Captain Majed.
The exhibition in Tokyo, which runs until July 6, includes animated films, as well as a series of drawings, including one done specially for the World Cup in Brazil.