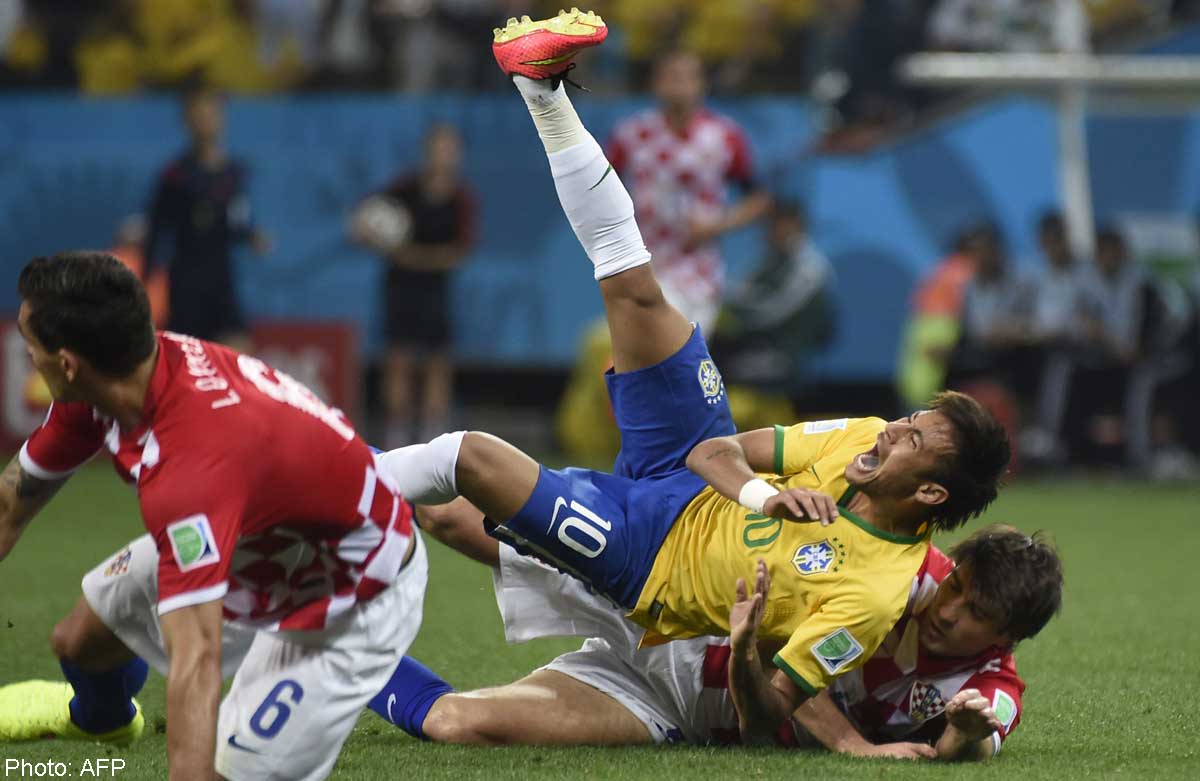 BELO HORIZONTE, Brazil - Germany coach Joachim Loew has accused Brazil of going "beyond the limits" in their tackling and said he expects "a battle" in Tuesday's World Cup semi-final against the Selecao.
Loew turned up the pressure for the semi-final at Belo Horizonte by insisting Mexican referee Marco Rodriguez clamp down on hard challenges to ensure they do not go "beyond what is acceptable". With a place in Sunday's final at stake, the Germans expect to be attacked from the start with the hosts desperate to lift the title for injured superstar Neymar.
Brazil committed 31 fouls in Friday's 2-1 quarter-final win over Colombia and 28 in their last 16 win over Chile, compared to just 29 by the Germans in their two knock-out matches.
"I hope the referee Rodriguez will clamp down, because I have seen in the last few matches that Brazil's physical energy is going beyond of what we see in Europe," said Loew.
"If the games had been played in Europe, none of the 22 players would have finished the matches.
"I believe we have to see that these brutal and rude fouls are stopped, because we won't see the talents of the likes of (Mesut) Ozil or Neymar, we will see players going out to destroy the opposition.
"I have seen at this World Cup that the physical limits of what is acceptable have been surpassed."
Loew says the Germans will not only be facing the Selecao, but also the unbridled passions of 200 million Brazil fans willing their team into the final.
"Brazil will unleash all its passion and emotions into this match, it has been easy to see in the previous games," said the 54-year-old.
"In this stadium, any attack which comes near our goal will be accompanied by enormous shouts.
"We need to stay focused and not concentrate on the Brazilian players.
"The players will have to be courageous and it's essential that everyone does their job.
"We're self-assured and we know we can deliver, if we can tap into our potential then we have a good chance."