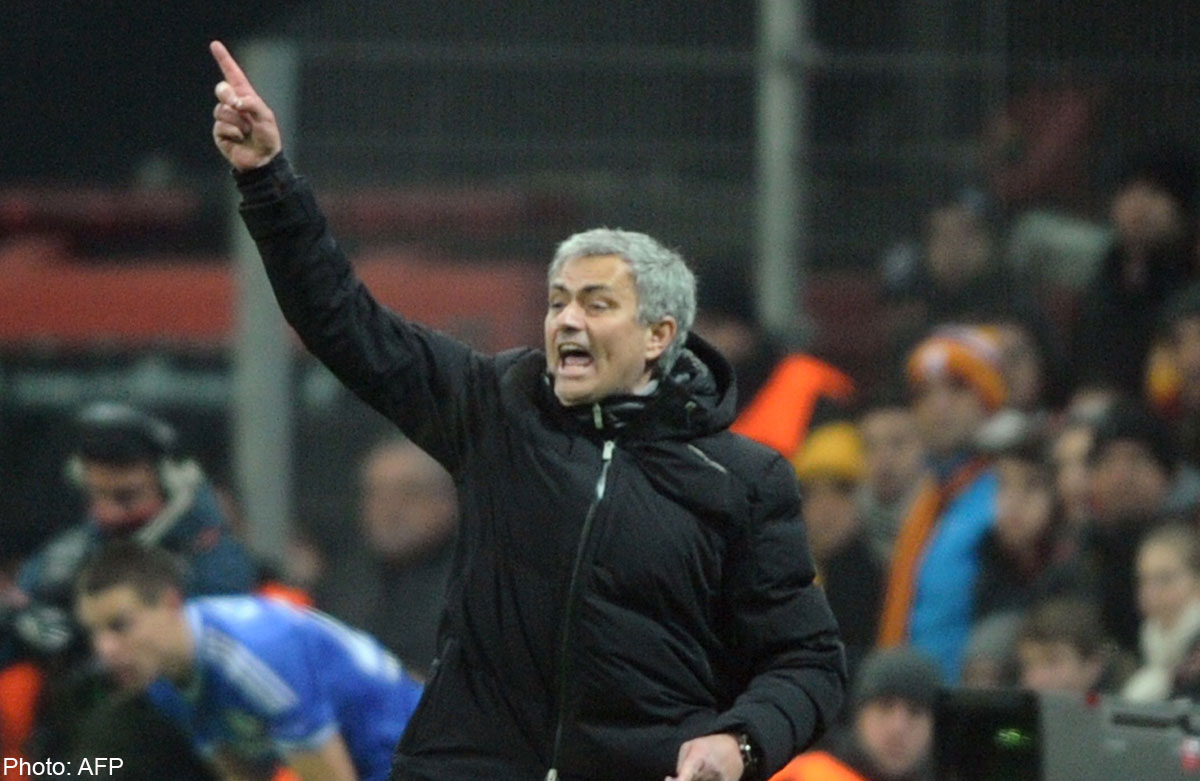 ISTANBUL - Chelsea manager Jose Mourinho acknowledged that Wednesday night's 1-1 draw against Galatasaray in Istanbul in the first leg of their Champions League last-16 tie had to go down as "an opportunity missed".
The London club took an early lead through Fernando Torres at the Turk Telecom Arena, but they failed to capitalise on their good start and Galatasaray came back to equalise midway through the second half courtesy of Aurelien Chedjou.
That means the tie remains open ahead of next month's return at Stamford Bridge, when it could have been over after half an hour in Istanbul. "The first half was an opportunity missed. The second half was a fair result," Mourinho said.
"In the first half we were the better team. We had three or four chances, but then they put more pressure on us and we were more defensive. "We were comfortable defensively but conceded a goal at a corner, which I don't like (but) I think it was a fair result."
Chelsea may be top of the Premier League and closing in on the Champions League quarter-finals, but they have suffered at times from the lack of a clinical striker this season and the performance of Torres came as a tonic for Mourinho, although the tiring Spaniard was withdrawn with a quarter of the game remaining.
"I think now he's having a very acceptable season," Mourinho said of Torres, who has scored six times in five Champions League starts, but Chelsea still missed too many chances for their coach's liking.
"That's our team. Some other teams would score three goals, we have five chances and take one.
"We create but we arrive in the last third of the pitch and the last decision - the correct pass, the right movement - is not correct.
"We are paying for that, but I cannot be critical. I just praise the fact that we had a very acceptable result in a stadium where it is not easy to play."
Chelsea now turn their attentions back to the Premier League and two London derbies, away to Fulham and at home to Tottenham Hotspur.
And they do so as the only English side to avoid defeat, or even score a goal, in the Champions League in the last two weeks in the wake of poor results for Arsenal, Manchester City and Manchester United.