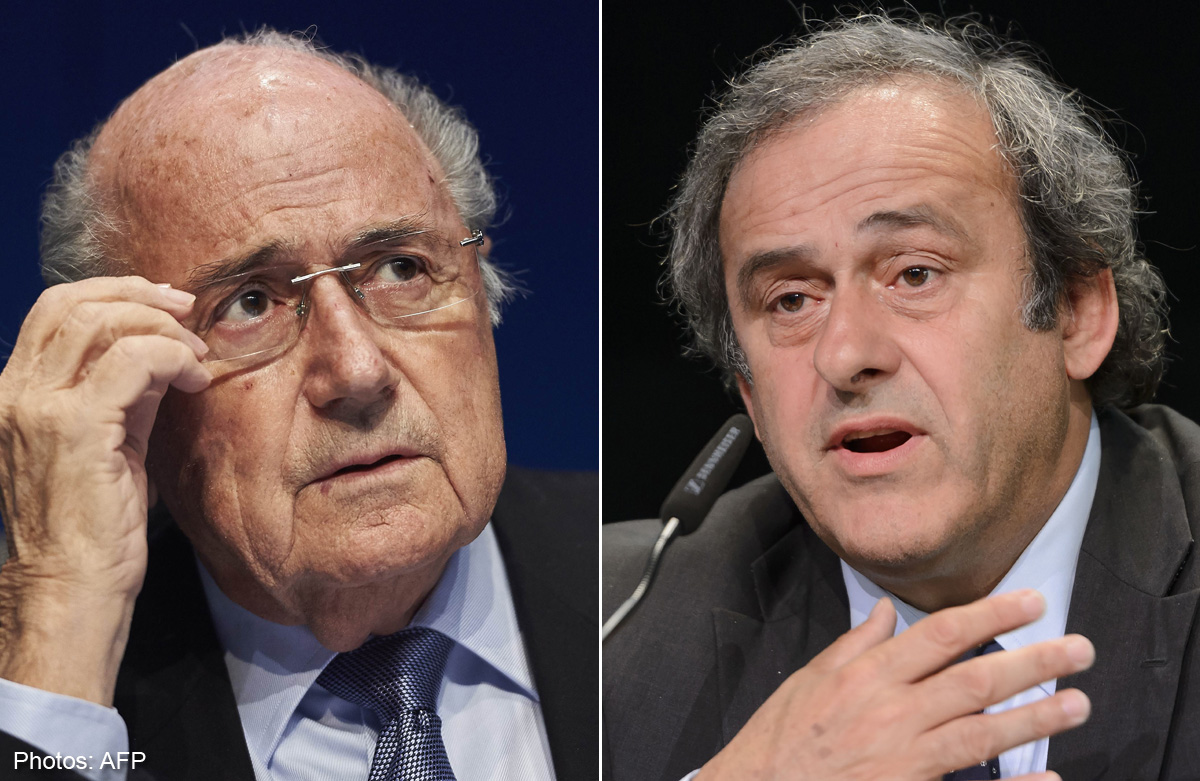 ZURICH - UEFA president Michel Platini confronted FIFA leader Sepp Blatter at an emergency meeting of football chiefs on Thursday and said he called on him to stand down because of corruption scandals engulfing world football.
Blatter refused and Platini made a public appeal at a press conference for member nations from around the world to vote against Blatter for the FIFA presidency in an election Friday.
"I asked him to resign: enough is enough, Sepp. He listened to me but he told me it is too late," Platini told a press conference.
"I say these things with tears in my eyes. I don't like it this way. But there are just too many scandals," he added.
Other confederation leaders did not back his call, Platini added.
Platini said he was "disgusted" and "sickened" by events which led to the arrest of seven FIFA officials at a Zurich hotel on Wednesday.
Blatter is strong favourite to win a fifth term at a FIFA congress on Friday. But Platini said he believed the Swiss official can be beaten.
"Before the events of this week maybe not," Platini said. "But not now with what has happened. I think that Blatter can be beaten." The UEFA president said a "large majority" of European nations would back challenger Prince Ali bin al Hussein.
He called on members from other confederations to also join a revolt against FIFA and support the prince.
The winner needs a two thirds majority of FIFA's 209 members for victory in the first round on Friday. If a second round is needed, a straight majority is enough.
David Gill of England has said he will not take up his seat as a FIFA vice president from Saturday if Blatter wins.
And Platini said that European nations would meet in Berlin on June 6, on the sidelines of the Champions League final, to review "all their relations with FIFA" if Blatter wins.
"We will raise all possibilities," Platini said, while refusing to say whether this would include a possible withdrawal from FIFA competitions.
Platini said he hoped Gill could change his mind before FIFA's next executive committee on Saturday in Zurich.