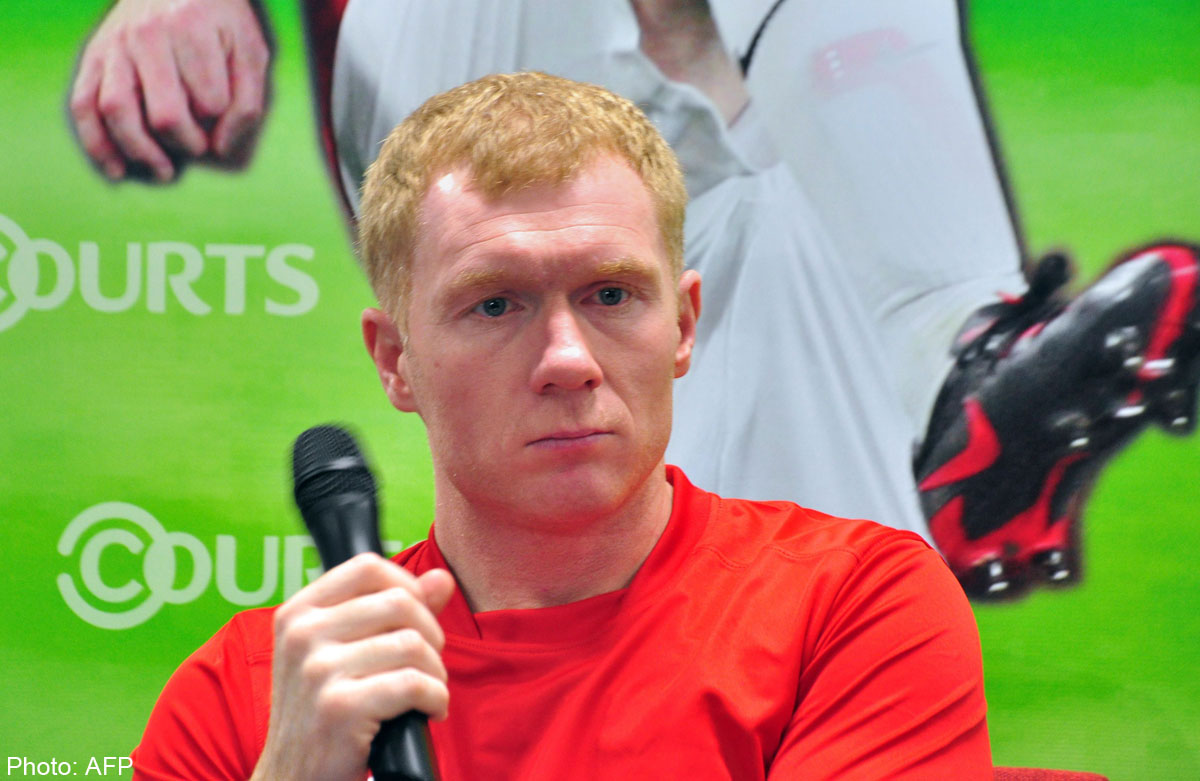 LONDON - Former Manchester United midfielder Paul Scholes has urged the struggling English champions to stick with manager David Moyes despite yet another humbling defeat.
Just over a week from their 3-0 loss at home to bitter rivals Liverpool, United went down by the same scoreline in the Manchester derby at Old Trafford on Tuesday.
Edin Dzeko needed a mere 43 seconds to score Manchester City's first goal and the Bosnian striker added a second early in the second half before Yaya Toure rounded off a comprehensive loss for United with the visitors' third goal in the 90th minute.
Defeat left United seventh in the Premier League table and 12 points adrift of fourth-placed Arsenal.
It also left many fans asking how what is effectively the same side that won the title last season in former manager Alex Ferguson's final campaign before retirement had become so ineffectual against top English teams under his fellow Scot and chosen successor Moyes.
But Scholes said laying the blame solely on the shoulders of former Everton manager would be a mistake, arguing that United had to give their new boss more support in the next transfer window than they'd shown thus far during Moyes's brief time at Old Trafford.
"You have to stand by him, he's made a couple of signings that haven't quite worked out yet as he would have liked and in the summer he's going to need backing, there's no doubt about that," Scholes told Sky Sports on Tuesday.
"Was he backed as well as he could have been last summer? I'm not too sure, but this summer he has to be backed and I think he knows he needs players," the ex-England international added.
Nemanja Vidic is due to leave for Inter Milan at the end of this season and with both Rio Ferdinand and Patrice Evra under severe scrutiny, Scholes said strengthening United's defence was a priority for Moyes, although he also had concerns regarding midfield.
"It looks to me that there's a few areas that need addressing," Scholes, who finally retired at the end of last season, said.
"Centre midfield you could say they've been looking for that for quite a few years now and maybe haven't quite come up with the answer.
"I think defensively as well, with Vidic going - it looks like Rio and maybe Evra are going as well, there's three of your back four gone - that's another area he's got to look after.
"Going forward, they're all right. But it's probably midfield and defence where he (Moyes) needs to look."