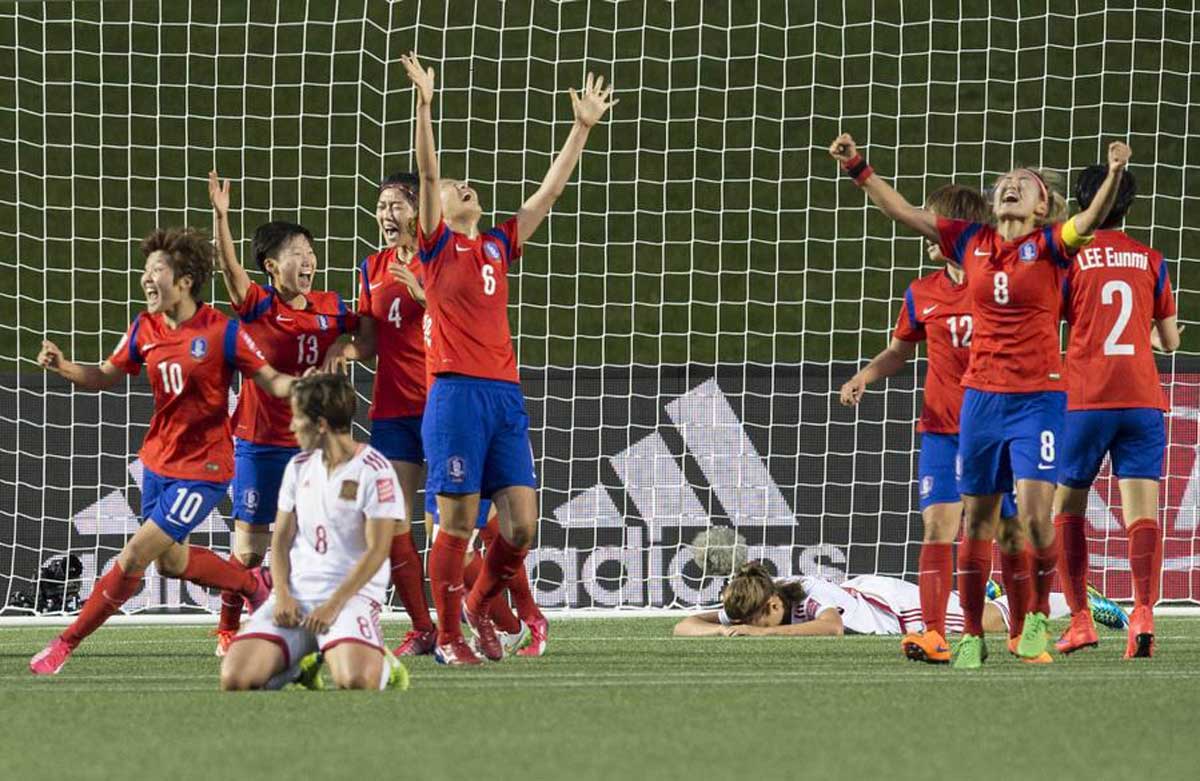 MONTREAL - South Korea coach Yoon Deok-yeo said he was looking to build on his team's historic run to the last 16 of the Women's World Cup in Canada.
The Koreans were knocked out of the tournament in the last 16 on Sunday following a 3-0 defeat to third-ranked France.
But Yoon said that his 18th-ranked side, who qualified for the women's tournament by finishing fourth in the Asian Cup, had learned valuable lessons in their four games.
The Koreans were trailing after four minutes when Marie-Laure Delie scored the opener in Montreal's Olympic Stadium with Elodie Thomas adding a second four minutes later.
Delie grabbed a second three minutes after the break to put France through to a last-eight meeting with top-ranked Germany.
"They are a very young team but they can lead our Korean soccer in the future," said Yoon.
"We did what we could do. In order for us to advance on the global stage the players' individual skills could be improved.
"That's our challenge. We don't have grassroots soccer in Korea we need to build some kind of framework for the future of women's soccer.
"We made it to the World Cup for the first time in 12 years and I would like to praise my players for their efforts.
"We have many good players in their 20s this experience is an honour and a joy so they can grow from this participation in the World Cup." Yoon added: "It's a bit early to discuss next World Cup in four years but I'm convinced that these players will play an important role in the future." The Koreans were hit by the absence of star striker Ji So-Yun after the Chelsea LFC player suffered a thigh injury against Spain.
"It was a bit too much for her," said Yoon.
"We could have been ambitious, but the player's future is more important, so I decided not to start her.
"She was very upset but she complied with our decision." South Korea emerged second from Group E behind Brazil, who were stunned 1-0 by Australia in their last 16 game in Moncton earlier Sunday.
The tournament has a last-16 round for the first time as the tournament has been expanded to 24 teams.