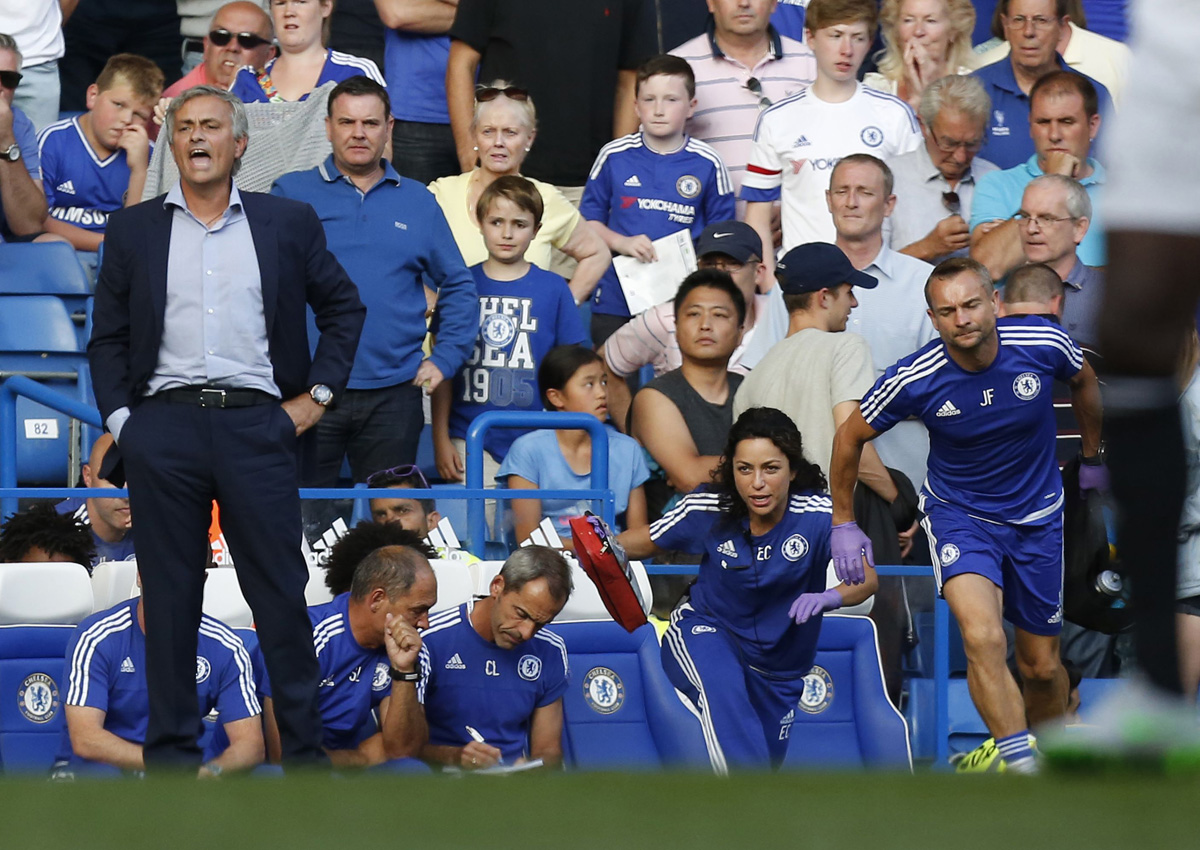 LONDON - Britain's Football Medical Association (FMA) on Wednesday confirmed team doctor Eva Carneiro's split with Chelsea and said that she was considering legal action against the club.
Carneiro was removed from match-day duties last month after she and physiotherapist Jon Fearn were rebuked by manager Jose Mourinho for running on to treat Eden Hazard during Chelsea's 2-2 draw with Swansea City on the season's opening weekend, which temporarily left his team with nine players.
The FMA, which represents medical staff in British football, said it was "extremely disappointed" by Carneiro's departure and revealed that it has been negotiating with Chelsea on her behalf.
"The FMA is extremely disappointed that Dr Eva Carneiro will not be resuming her full duties as first-team doctor at Chelsea Football Club," the organisation said in a statement.
"Having recently been contacted by Eva, we have offered our full support in attempting to negotiate a satisfactory outcome.
"Unfortunately this has not resulted in our preferred outcome. Chelsea considers this now to be an internal matter and it is for Chelsea and Eva's appointed lawyers to discuss any further action." British press reports suggest Carneiro is likely to launch a claim of constructive dismissal against the Premier League champions.
Chelsea have not publicly reacted to the reports, insisting they do not comment on internal staff matters.
Carneiro's departure follows reports last week that Mourinho could face a five-match ban after a member of the public complained that the Portuguese had used sexist and abusive language against the 42-year-old medic.
Following the Swansea game, Mourinho said: "I was unhappy with my medical staff. They were impulsive and naive.
"Whether you are a kit man, doctor or secretary, on the bench you have to understand the game." Carneiro, born in Gibraltar to a Spanish father and English mother, thanked people on Facebook for their support in the aftermath of the incident, but has not spoken publicly since.
Football Association board member Heather Rabbatts has expressed "anger and sadness" at news of Carneiro's departure from the club.