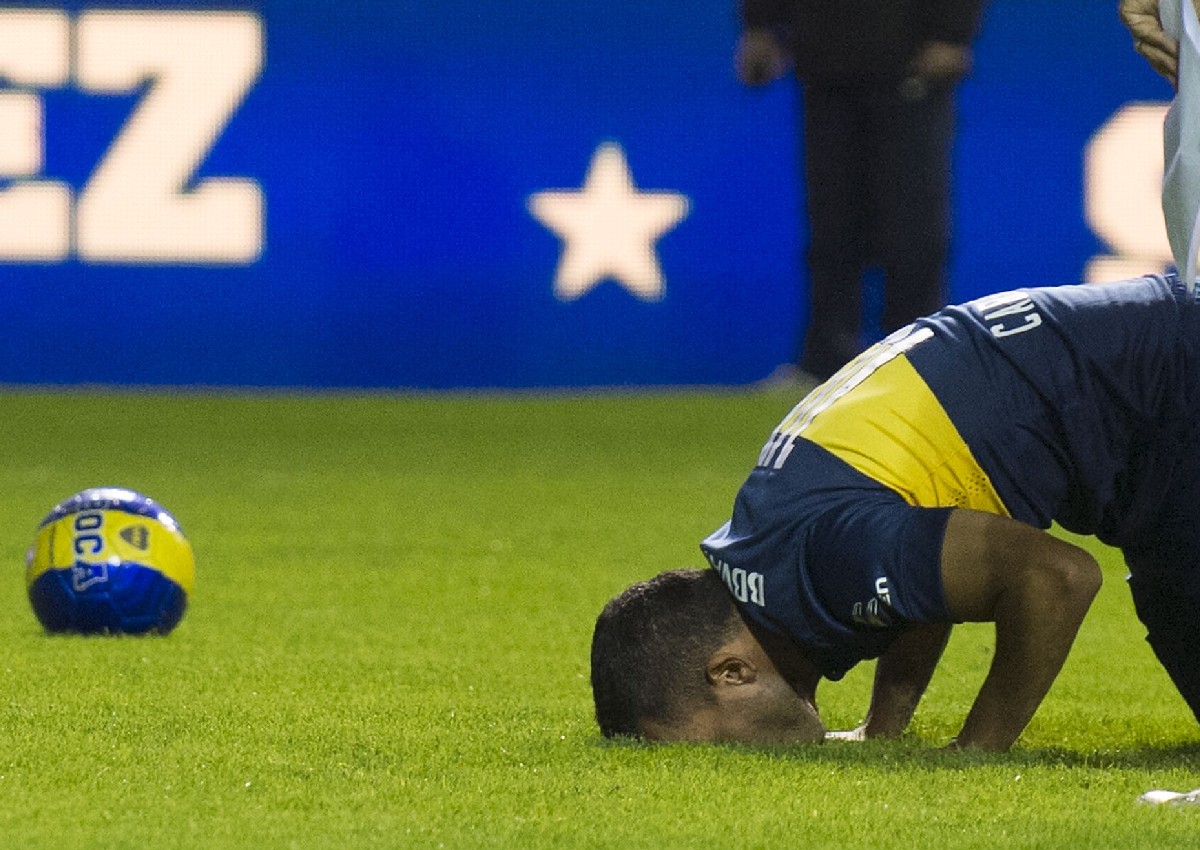 BUENOS AIRES- Carlos Tevez is set for a hero's welcome as he returns to his first club, Boca Juniors, after 11 years in Europe and still in his prime.
In the past former Argentine stars have returned home in the twilight of their careers, but that it not the case for Tevez who in the past decade has played for Manchester City, Manchester United and Juventus.
"There's no better day than this one," Tevez said. "This is my home from start to finish. I'm in top condition physically as well as mentally." At 31, he still has two or three good playing years ahead of him, and arrives after a season where he scored 29 goals in Turin, earning a second Serie A title and a runners-up spot in the Champions League.
Tevez, known as "Apache" after the Buenos Aires slum district where he was brought up, returned to the national side this years as a substitute after three years without a call up.
He fired Argentina into the semi-finals of the Copa America with the decisive spot-kick that defeated Colombia 5-4 in a penalty shoot-out. Argentina were defeated by Chile in the final.
"The fans should thank Tevez. Atletico Madrid put a cheque in his hands and he replied 'I want to return to Buenos Aires'," said Argentine football legend Diego Maradona, a former Boca Juniors player.
Press reports suggested talks had been held with Atletico Madrid while British media said Liverpool were also interested.
Boca Juniors are currently leading the Argentine league, which in 2015 increased to 30 clubs, and are hoping to return to their glory years with Tevez, with whom they won their last Copa Libertadores title in 2003.
"Carlitos, welcome home," a banner near Boca's Bonbonera Stadium reads.
Tevez played for his beloved Boca from 2001 to 2004 before moving to Corinthians in Brazil.
From there he joined West Ham in England in 2006 and then played for Manchester United before moving to rivals Manchester City for more than 40 million pounds ($60 million) in 2009.
He joined Juventus in 2013 after four seasons at City and last season was the Italian league's second top scorer with 20 goals as Juventus won the league and reached the Champions League final where they lost to Barcelona. Juventus coach Massimiliano Allegri, resigned to losing the Argentine, said Tevez had had an "extraordinary season." For Argentina he scored 13 goals in 72 selections, played in the World Cups in 2006 and 2010 and won Olympic gold in Athens in 2004.
Details of the transfer were not revealed by Boca Juniors, whose president Daniel Angelici is bidding for re-election at the end of 2015.
Tevez still has a year's contract to honour in Turin and with a multi-million dollar salary is making a sacrifice to return to Boca, according to his agent.
Press reports suggest an input from Juventus boss Andrea Agnelli or sports footwear and apparel maker Nike, anticipating jersey sales.