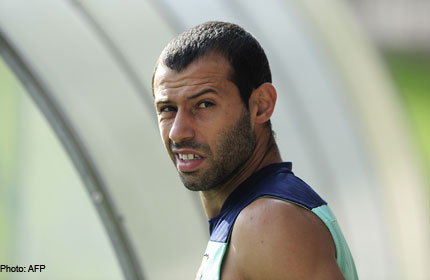 Transfer Deadline Day threw up the usual mayhem; from big-money arrivals and shock signings to deals being scuppered at the 11th hour. Many weird and wonderful bits of business were done as frantic managers, owners and agents burned the midnight oil, but none of those last-gasp transfers were as strange as these.
1. IAN WRIGHT
Greenwich Borough to Crystal Palace (1985)
THE future Arsenal legend looked set for a career as a plasterer until Palace scout Peter Prentice identified Wright's killer instinct during a Sunday league clash in south London.
He signed pro forms for Palace just before his 22nd birthday in 1985, with his Sunday side being given a set of weight training equipment in return.
2. MARIUS CIOARA
UT Arad to Regal Hornia (2006)
THE Romanian fourth division outfit thought they'd landed a bargain when they bought Cioara from second division Arad for the princely sum of 15kg of sausages in 2006.
However, the bangers banter got too much for the defender, and he fled to Spain to work on a farm. Hornia's club president was distraught, saying: "Not only have we lost our sausages, we have also lost a footballer".
3. TYRONE MEARS
Derby County to Marseille (loan, 2008)
IN AUGUST 2008, just 12 months after joining Derby from West Ham, Mears discovered that French giants Marseille were interested in taking him across the English Channel.
When County refused to sanction a move, Mears climbed through a window and crawled past manager Paul Jewell's office at the Rams' training ground to collect his boots before sneaking away to meet Marseille officials. Seven appearances later, an unimpressed Marseille sent him back to Derby to face the music.
5. SOCRATES
Free agent to Garforth Town (2004)
ONE of the finest midfielders of the 80s, and, with his trademark headband and beard, undoubtedly one of the coolest, Socrates (left)shocked football in 2004 by making a comeback for English non-league club Garforth at the advanced age of 50. The former Brazil captain shivered his way through 12 minutes of pedestrian action against the mighty Tadcaster Albion, before hanging up his boots once more and returning to the sunnier climes of Sao Paulo.
4. JOHN BARNES
Sudbury Court to Watford (1981)
WITHIN a few minutes of witnessing the future Liverpool legend in action for Sudbury, Watford scout Bertie Mee knew he'd discovered an uncut diamond. "I looked at John for 10 minutes and that was good enough for me. With an outstanding player, you can tell," said Mee. After excelling in a subsequent trial match for the Hornets, Barnes signed professional forms in 1981. As for Sudbury, they received a set of shirts in return for a player who went on to become one of the finest players of his generation.
6. MASCHERANO & TEVEZ
Corinthians to West Ham (2006)
WITH Manchester United and Chelsea rumoured to be swooping for the South Americans Carlos Tevez (left) and Javier Mascherano (right) on deadline day in August 2006, TV crews were on tenterhooks.
However, a dumbfounded football world looked on as the duo rocked up at, err, West Ham. It was later discovered the duo were "owned" by Media Sports Investments. As transfers go, this one was as fishy as a trawler full of tuna.
7. DAVID UNSWORTH
Aston Villa to Everton (1998)
WITHIN a month of moving to the Midlands from hip and happening London in the summer of 1998, the one-time England left back was handing in a transfer request, on the grounds that his wife simply couldn't settle in the area.
Villa reluctantly agreed to ship the under-the-thumb defender to the Unsworths' native Everton after the Toffees agreed to cover the £3 million ($6m) fee. Predictably, the chant "Does your missus know you're here" reverberated around Villa Park when the two teams met that season.
8. KEVIN KEEGAN
Hamburg to Southampton (1980)
IN THE summer of 1980, European Footballer of the Year Keegan was hot property after announcing his intention to return to England from German side Hamburg.
The Three Lions' captain had his pick of any club, so when a press conference was called to unveil him at Southampton, the football world was stunned.
It later transpired that Saints boss Lawrie McMenemy had locked Keegan in a toilet with the contract and told him: "You're not coming out until you've signed it".
9. RONNIE EKELUND
Barcelona to Southampton (1994)
STICKING with Southampton, and during their pre-season tour of Sweden in 1994, Saints boss Alan Ball was enjoying a drink with his old pal Johann Cruyff, whose Barcelona team were staying at the same hotel. When Cruyff asked if he could get him anything, Ball quipped: "A left-sided midfielder would be handy".
The next morning as the Saints squad prepared to board their coach, Ball noticed Danish winger Ekelund sat clutching a piece of paper. It was a note from Cruyff saying: "Try this lad out".
The classy Ekelund became a cult hero during his 17-game stay at the club.
10. KENNETH KRISTENSEN
Vindbjart to Floey FC (2002)
THE epitaph for Kristensen has already been written, for this is the man who is, quite literally, worth his weight in prawns.
When Floey offered their fellow Norwegian third division outfit this fishy deal in 2002, Vindbjart swiftly agreed, but insisted on a boxing-style weigh-in to make sure they received the full 75kg of shrimps they were owed.

Get The New Paper for more stories.