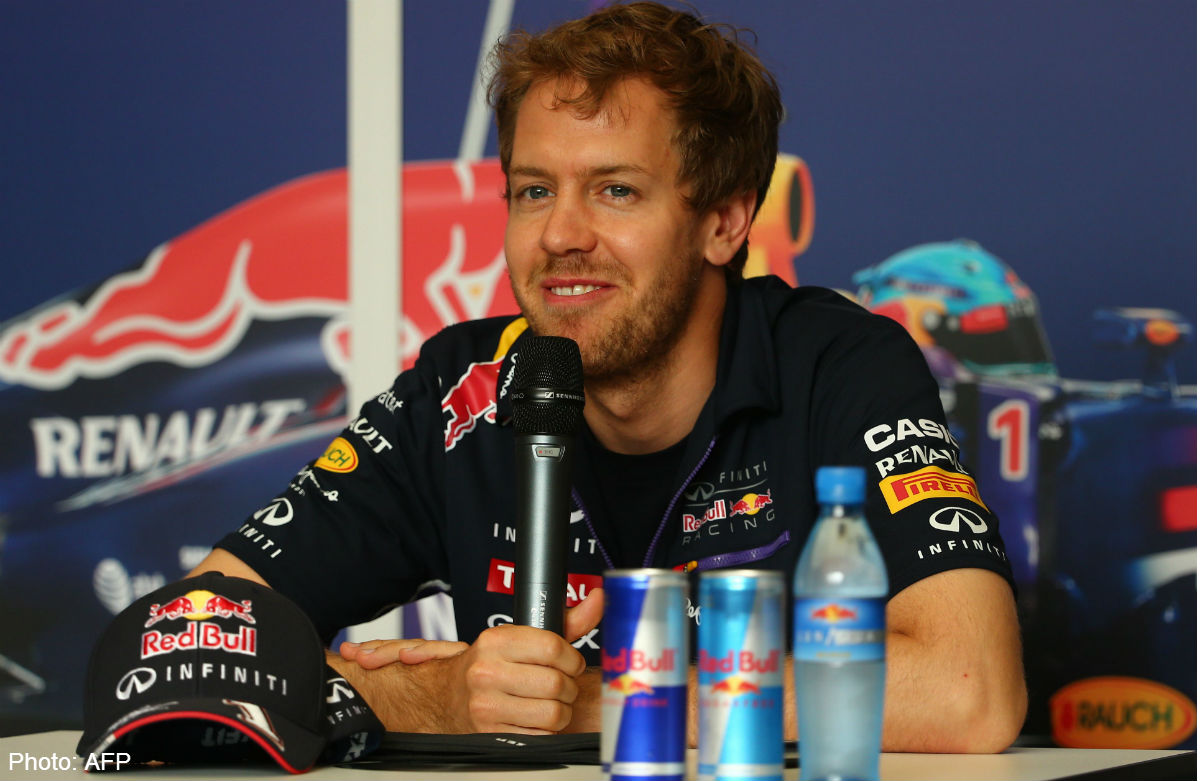 MANAMA, Bahrain - World champion Sebastian Vettel admitted Thursday he was braced for another weekend of Mercedes domination at the Bahrain Grand Prix.
The German driver, who has seen Nico Rosberg and Lewis Hamilton sweep to opening wins in Australia and Malaysia in the dominant Mercedes, believes the Sakhir circuit will also suit his rivals.
"Here the track is a quite tricky one, as you have got a lot of straights, and therefore we have got to save quite a lot of fuel on Sunday compared to Malaysia," said four-time world champion Vettel.
"And already in testing, and for sure at the first two races, we have seen that Mercedes has the strongest package. They are way quicker than us on the straights, so it will be difficult to keep up with them."
Mercedes set two of the three quickest times in testing at the Gulf track last month while Vettel was down in 18th and teammate Daniel Ricciardo made 10th.
The Red Bull men were two seconds and four seconds slower than the Mercedes pair respectively in that winter test.
But Vettel, who retired on the fifth lap in Melbourne before claiming third place in Malaysia, is confident that Red Bull are making progress after their winter and early-season setbacks.
"A very positive thing that we have seen in the first two races is that our car has potential, so it is up to us now to get the best out of what we have at the moment," he told formula1.com.
"Generally the cars are still fairly early in their development, and there are a lot of things that we have improved already considering where we were two months back.
"It is still a long way to go until the end of the season. At the moment it seems that we are making big steps forward, and we need to ensure that these steps remain big in the future, and hopefully bigger than the ones from our competitors."