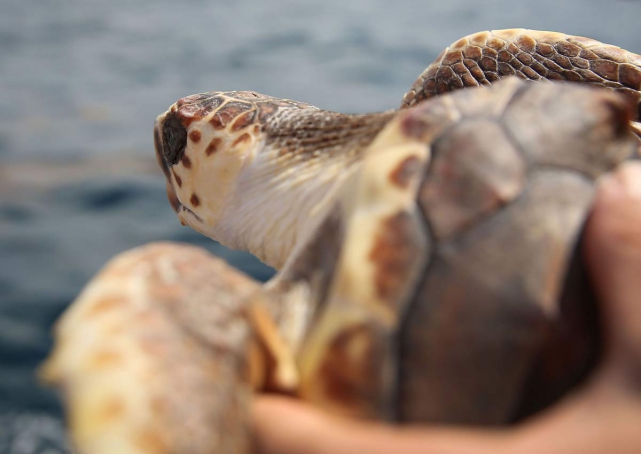 TAIPEI, Taiwan - Out of 15 soft-shelled turtles, six tested positive for drug residue, said the Food and Drug Administration (FDA), yesterday.
The FDA yesterday reported the results of its livestock, poultry and aquatic food products inspection project as well as of a collaboration with the Food Safety Office targeting market-sold soft-shelled turtles.
A total of 95 products were inspected, including pork, pork meatballs, milk, black-boned chicken and more. Among them, one pork product, a black-boned chicken product and six soft-shelled turtles were discovered to contain excessive amounts of animal drugs.
All disqualified products were reported to health bureaus and agricultural institutes; they were also pulled from shelves.
According to the list provided by the FDA, one of the disqualified soft-shelled turtles was found at Dian Shui Lou, a Jiang Nan restaurant chain. The restaurant's source was a company headed by someone surnamed Chuang in Tainan. The same supplier provided produce to two other vendors in Changhua and Chiayi. Other disqualified products were found at local vendors and restaurants in New Taipei City, Yilan and Kaohsiung.
Among the drug residues discovered in the soft-shelled turtles was leucomalachite green, which is derived from malachite green - the use of which is prohibited in any product for human consumption as it is suspected to be carcinogenic. Others were kinds of disinfectant.
Leucomalachite green can cause liver damage, anaemia and liver tumours, said the FDA's Central Center for Regional Administration Director Chiu Hsiu-yi. She also mentioned that other side effects from the disinfectants discovered could lead to nausea, vomiting and allergies.
According to local media, in response to the disqualified soft-shelled turtle revelations, Dian Shui Lou stated that it stopped selling its soft-shelled turtle soup in May. It further stressed that its sourcing company couldn't provide examination reports as the restaurant had demanded, therefore the chain did not use that batch of soft-shelled turtles, it claims.
The Council of Agriculture will continue to monitor soft-shelled turtles management and feeding. Disqualified livestock, poultry and aquatic products can result in fines of between NT$60,000 and NT$200 million according to the Act Governing Food Safety and Sanitation.
The FDA reminds consumers to keep an eye out for the origins of food products purchased and to look for the Traceable Agriculture Product label.