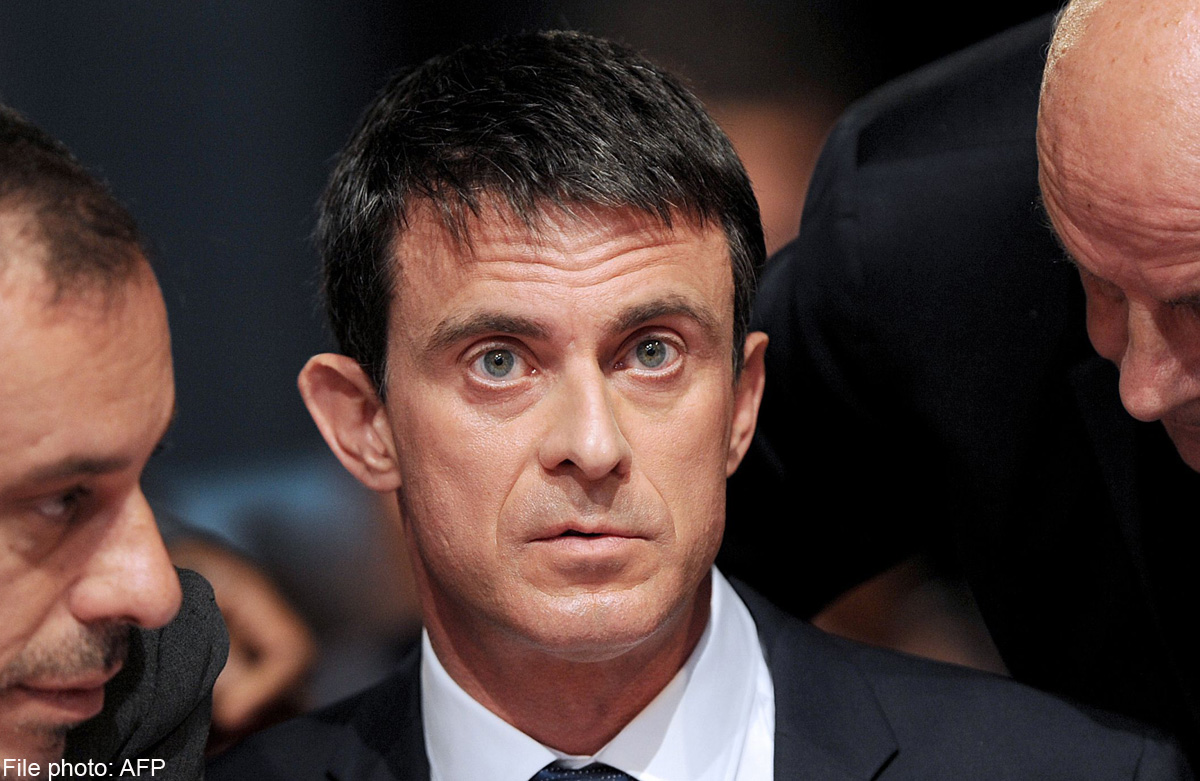 NICE/PARIS - Prime Minister Manuel Valls said on Tuesday some football fans will be deported from France after violent clashes marred the start of the Euro 2016 soccer tournament, and a group of Russian fans was detained near Cannes on the French Riviera.
Scenes of rival fans wielding metal bars and hurling beer bottles in street clashes in Marseille, as well as incidents in Nice, Lille and Paris, have turned attention away from events on the pitch.
There are fears the violence could spread at a time when French security forces are already stretched, as highlighted on Monday when a suspected Islamist attacker stabbed a French police commander and his partner to death at their home. "People will be deported after they have been sentenced as there are people who cannot remain because they are not wanted on our national territory due to their behaviour," Valls told reporters. He did not specify the nationality of those that could face expulsion.
Several hundred English, Russian and French fans squared off for three days in Marseille, hurling beer bottles and chairs and drawing volleys of tear gas from riot police who struggled to contain the skirmishes in the city's narrow central streets.
On Saturday, in scenes that drew sanctions from European soccer's governing body, UEFA, Russian supporters charged their English counterparts inside the Stade Velodrome moments after the final whistle in their teams' 1-1 draw.
Fifteen fans were arrested at the time. Five England fans have so far been sentenced to jail terms of between one and three months, while a Frenchman received a two-year term.
No Russians were arrested, although Marseille prosecutor Brice Robin said on Monday about 150 Russians were in fact well-organised hooligans.
UEFA on Tuesday handed the Russian national football team a suspended disqualification from Euro 2016 and a 150,000 euro fine over the stadium incident and warned that a repeat would see the team thrown out of the tournament.
It has also warned the Russian and English federations that they could be disqualified if there is more violence in cities.
RUSSIANS DETAINED
With authorities worried that English and Russian fans could face each other again when their teams play in the northern French cities of Lille and Lens later this week, French riot police surrounded a bus of Russian supporters on Tuesday as it left Cannes for Lille.
Alexander Shprygin, the head of a Russian supporters group, told Reuters by telephone that French authorities had drawn up 29 deportation orders. He said none of the fans in the bus had taken part in the violence in Marseille.
On his Twitter account, he posted pictures from the inside of a bus showing French police on the outside, writing that "some people" were being "put in a car and taken somewhere".
Anti-racism groups have accused Shprygin, a self-described nationalist who was photographed as a young man making what looked like a Nazi salute, of having links to Russia's shadowy far-right movement. He has shrugged off the allegations.
Adolphe Colrat, the local police chief, told reporters there were 43 people on the bus, 35 of whom had refused to get off until the Russian consul arrived. Six were sent to regional detention centres and are in police custody claiming to belong to the Russian sports ministry. "There are clear signs that some of them took part in unacceptable violence in Marseille," Colrat said.
Speaking on condition of anonymity, a French official confirmed there would be deportations for "radical" supporters.
Xavier Lauch, chief of staff for the Alpes Maritimes department's police commissioner, said authorities had identified 29 Russian supporters suspected of involvement in the worst of Saturday's fighting and had decided to swoop as part of an "anti-hooligan" operation.
The Kremlin said on Tuesday Russian sporting officials and groups should use all their influence to ensure Russian soccer fans behave themselves at the Euro 2016 tournament.
Russia was fined and given a suspended six-point deduction during its Euro 2016 qualifying campaign after fans assaulted stadium security staff and displayed illicit banners at the 2012 tournament in Poland and Ukraine.