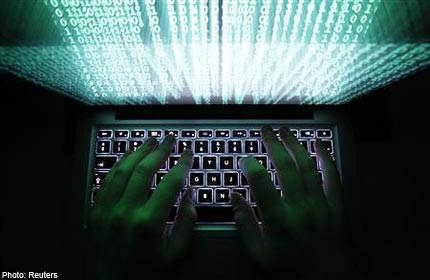 PARIS - A French aerospace industry group targeted by a cyber attack using a flaw in recent versions of Internet Explorer said on Saturday its website had not been directly attacked but that hackers had created a fake address similar to its own.
US researchers said Friday a defect in Microsoft Corp's IE 10 Web browser, used to attack visitors to US military veterans website, appeared to have been used earlier against French aerospace industry group GIFAS.
"Our website has not been attacked," a GIFAS spokesman said.
The name of GIFAS was used to create a fake address which was very similar to the genuine one used by the group, he said. It no longer exists and the official website does not contain any sensitive information, he added.
French aerospace and defence companies say they are the subject of frequent cyber attacks. Developing systems to deal with such threats is also a growing part of their business.
GIFAS has members that include companies such as Dassault Aviation, maker of the French Rafale warplane, and aerospace giant Airbus Group.