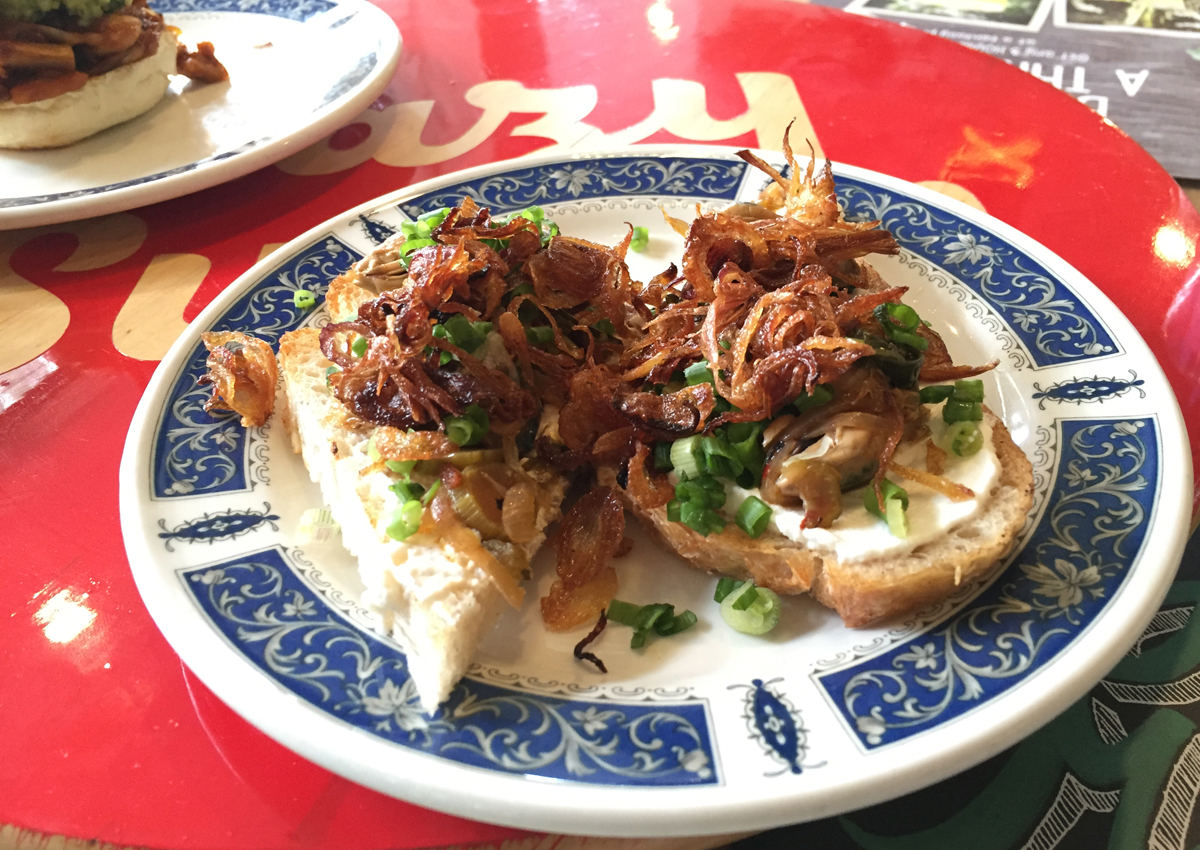 THE Spa Esprit Group is well known for its fun dining concepts, and its latest is no exception. Called Lazy Susan, this modernist all-day dining pop-up aims to up the ante of cafe food, with inspirations drawn from Asian breakfasts, fused with exciting global flavours.
Here's how it works: a foreign chef visits a particular city, is inspired by local dishes and flavours and comes up with new dishes using local produce. For the Singapore launch, Cynthia Chua, CEO of Spa Esprit is working with Haan Palcu-Chang, a half-Chinese, half-Romanian chef who grew up on Toronto but has cooked in France, Denmark and Korea. The two met while he was working in Paris's Le Mary Celeste, a small plates and cocktails restaurant where he was head chef.
Chef Palcu-Chang has been eating his way around Singapore for the last few weeks since he got here, and already has 17 items on the menu.
"Most diners would recognise the ingredients used but not in the usual way," he says. For example, there is the Ricotta Pickled Mussels with Bean Paste on Sourdough, that is savoury, sweet and very fragrant thanks to its fried spring onion toppings.
Another unusual dish has chef Palcu-Chang creating sliders using braised young jackfruit, with BBQ sauce and gula melaka. While most of us are familiar with lotus root cooked in double-boiled soups, chef has them sliced and stir-fried with homemade chilli jam, making them an addictive snack.
Another dish that will be popular is the Crispy Shrimp Paste Chicken with Rice Flour Waffles and Sambal Maple. Fried chicken and waffles can already be found on some cafe menus, but adding the prawn paste to the chicken gives it an added dimension.
Lazy Susan is on till Dec 27, at House at Dempsey, 8D Dempsey Road, every Thursday to Sunday.
From Jan 5 to 24, it will be at Open Door Policy, 19 Yong Siak Street, every day from 12 to 3pm; 6 to 11pm.
For reservations, go to www.lazysusansg.com

This article was first published on December 4, 2015.
Get The Business Times for more stories.