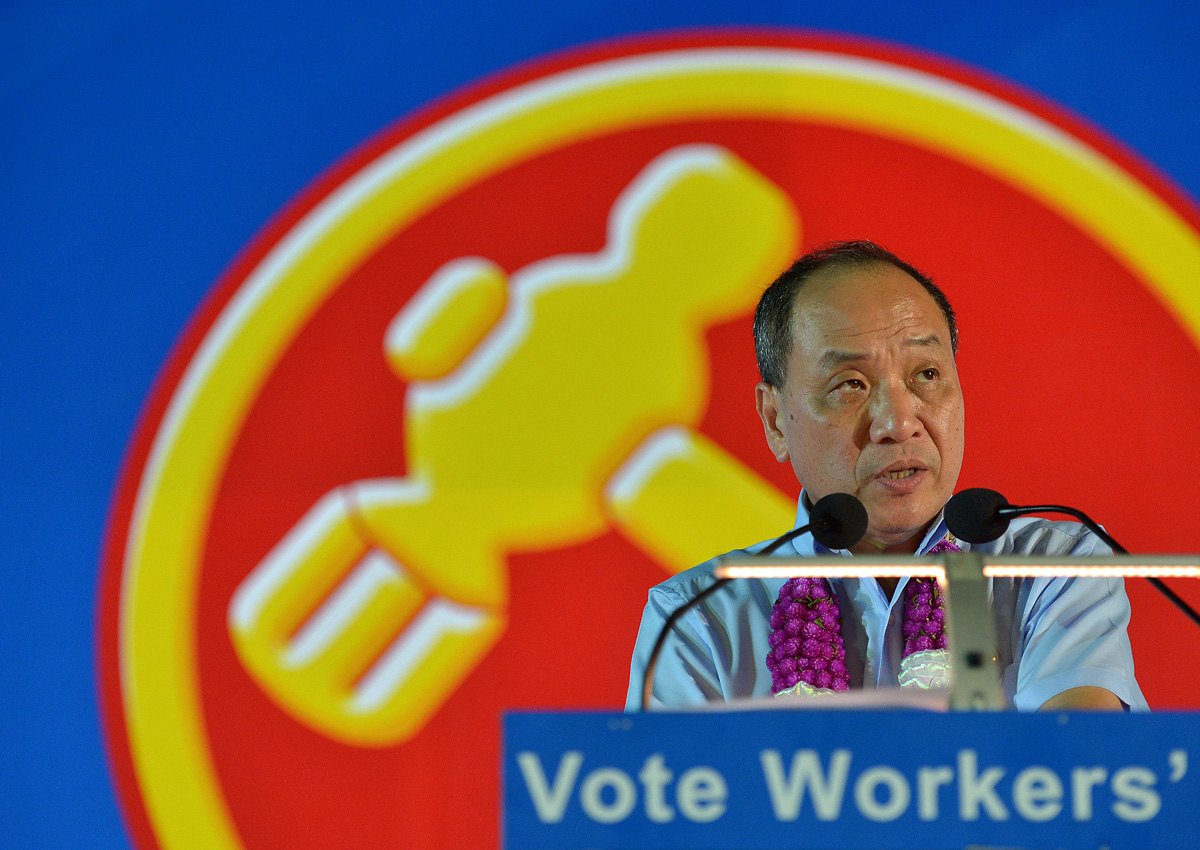 SINGAPORE - Workers' Party chief Low Thia Khiang has likened the People's Action Party to the Titanic, the ship that sank and killed many due to a lack of safeguards against failures, in response to Emeritus Senior Minister Goh Chok Tong's comments that the ruling party is a cruise ship.
Mr Goh had said that while the PAP was a cruise ship with a destination, the WP was a gambling ship to nowhere.
Responding, Mr Low said: "I'm afraid the cruise ship is over capacity limit. It used to be a luxury cruise ship. The designer claimed that it's not sinkable.
"The name is Titanic," he said, referring to the passenger vessel involved in the infamous 1912 maritime disaster. It sank in the Atlantic Ocean, killing more than a thousand of the people onboard.
"There are not enough lifeboats, no preparations or provisions for failure. Thank you Mr Goh for reminding us," Mr Low added.
The WP has been saying during the election period that voters should back the opposition so that a credible alternative is built up in the event of a decline of the ruling party.
Mr Low was speaking to reporters on Monday (Sept 7) morning at the Geylang Serai Market in Marine Parade GRC. With him were the WP candidates for that constituency - education business owner Yee Jenn Jong, lawyer Terence Tan, chocolate factory owner Firuz Khan, corporate lawyer He Ting Ru and wealth manager Dylan Ng.
Ms He also spoke to reporters and repeated the WP's call to increase the labour force participation rate by attracting more women to return to work through targeted job matching. The proposal is one of many found in the WP's manifesto.

This article was first published on Sept 7, 2015.
Get a copy of The Straits Times or go to straitstimes.com for more stories.