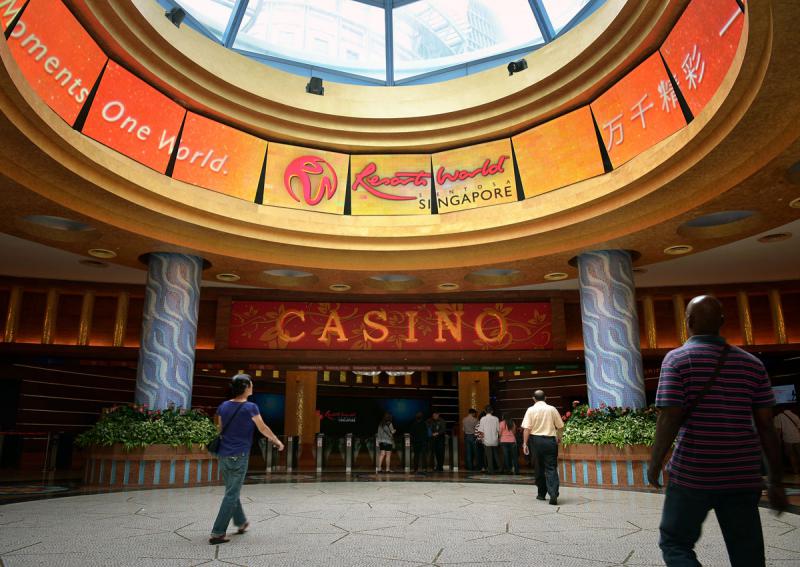 Casino operator Genting Singapore has liquidated Genting Star Macau, an investment holding company that was acquired in 2005 as part of efforts to enter what was then the world's fastest-growing gambling market.
The indirect, wholly-owned unit was dissolved because it was inactive, according to a Genting Singapore spokesman yesterday. The move was also made to streamline Genting Singapore's corporate structure.
Mr Grant Govertsen, managing partner of Union Gaming Research Macau, said: "Genting hasn't been successful in entering Macau as a gaming operator. They didn't win any of the three gaming licences that the Macau government had issued back in 2002. Nor were they able to purchase a sub-licence from the original three licensees, so that ended their opportunity to enter the Macau market."
In 2001, as casino tycoon Stanley Ho's 40-year monopoly of the Macau gaming market neared its end, Genting International submitted a bid via an entity called Macau Star for three gaming licences on offer in Macau but it did not win.
"And the Macau government isn't issuing any more gaming licences for now, so that's not an avenue they can pursue. They can acquire an existing casino operator there, but that hasn't happened. And even if they did, they would need the Macau government's approval," Mr Govertsen said.
The liquidation of Genting Star Macau is not expected to have any material impact on its consolidated net tangible assets and earnings per share for the financial year ending Dec 31. Malaysian conglomerate Genting acquired Genting Star Macau and its parent company Genting Star in September 2005. The acquisition was done via Genting International, now known as Genting Singapore.
Genting, which is controlled by the Lim family, had long wanted a casino licence in Macau.
Genting Singapore executive chairman Lim Kok Thay said in a 2013 Bloomberg interview that Genting would "love" to operate in Macau, "but the door's closed".
Despite failing to get a Macau gaming licence in 2002, Genting International tried its luck again in 2007.
After winning the tender to build Resorts World Sentosa in Singapore, Genting International looked to sell a stake in Star Cruises - which was then its partner in the Sentosa resort - to Mr Ho.
This deal did not go through. This was after casino regulators here sought "clarification" from the group over its deals with SJM Holdings and its links with Mr Ho.
Genting International then bought Star Cruises' 25 per cent stake in the Sentosa resort.
Separately, Star Cruises was also looking at the development of a casino hotel in Macau. The project included a casino to be operated under the gaming concession of Mr Ho's SJM Holdings. But Genting pulled out of this deal subsequently.
gleong@sph.com.sg

This article was first published on April 29, 2016.
Get a copy of The Straits Times or go to straitstimes.com for more stories.