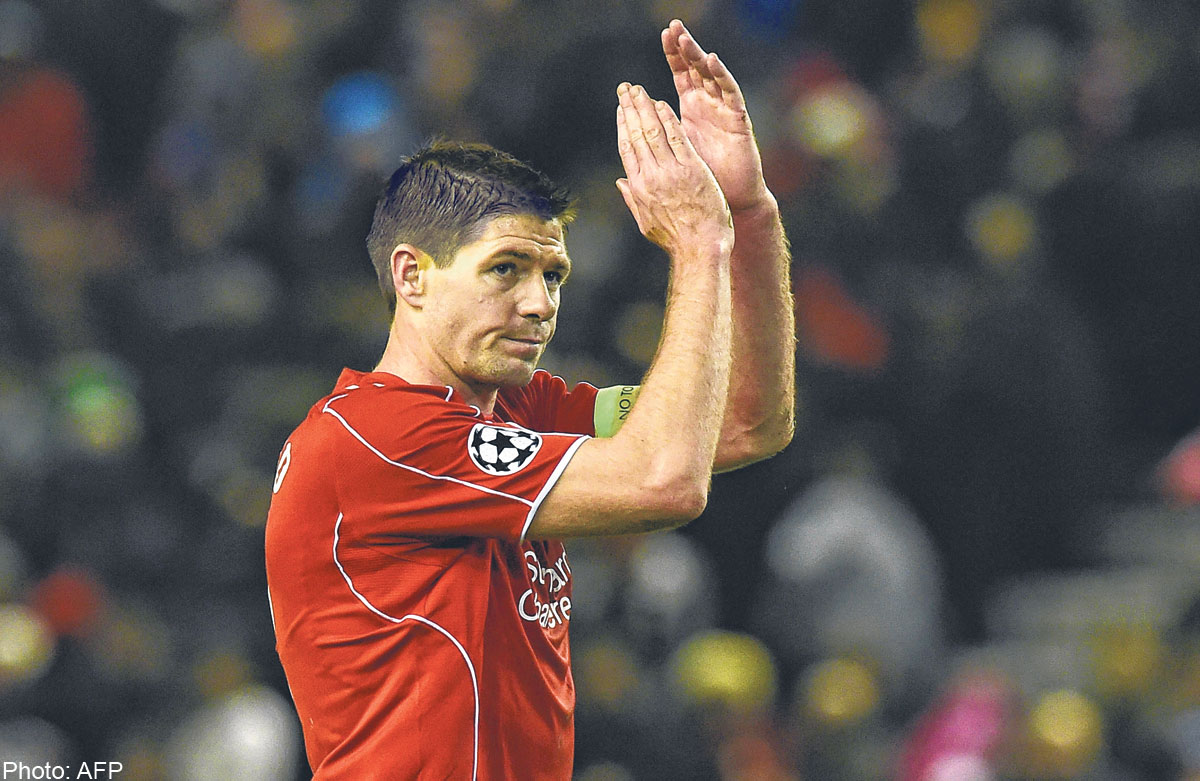 LOS ANGELES - Steven Gerrard insists he is not moving to the sunny shores of California for a "holiday" but "going there to win" with the Los Angeles Galaxy.
In a video on the club's website, the 34-year-old Liverpool captain said: "At this stage of my career, I think the timing is right to move on to a fresh challenge.
"I'm going to be moving to the most successful team in the United States."
He also made it clear that he still considers himself talented enough to contribute at a top level, a notion some at Liverpool questioned, leading him to look elsewhere.
"I still feel like a player, still know I can perform well for the next couple of years, so I want to go in to a set-up with a winning mentality, a team that's used to winning and with people who also want to win in the future," Gerrard said.
"I'm not going over there for a holiday or to endear myself. I'm going over there to win."
Terms of the deal, which was announced by the Galaxy on Wednesday, were not revealed, but Gerrard is believed to have signed an 18-month contract, which British media reports suggest will be worth around £6 million (S$12 million).
The Galaxy won their fifth MLS title last month and have a vacancy in a non-salary-capped position, thanks to the retirement of long-time star Landon Donovan.
"We're very pleased to acquire a player of Steven's calibre, experience and character," coach Bruce Arena said. "He is one of the most decorated players in the world and will join our team with a wealth of success playing at the highest level of the sport.
"Steven will be an excellent example to our young players and we're excited to add him and his leadership to an already talented roster."