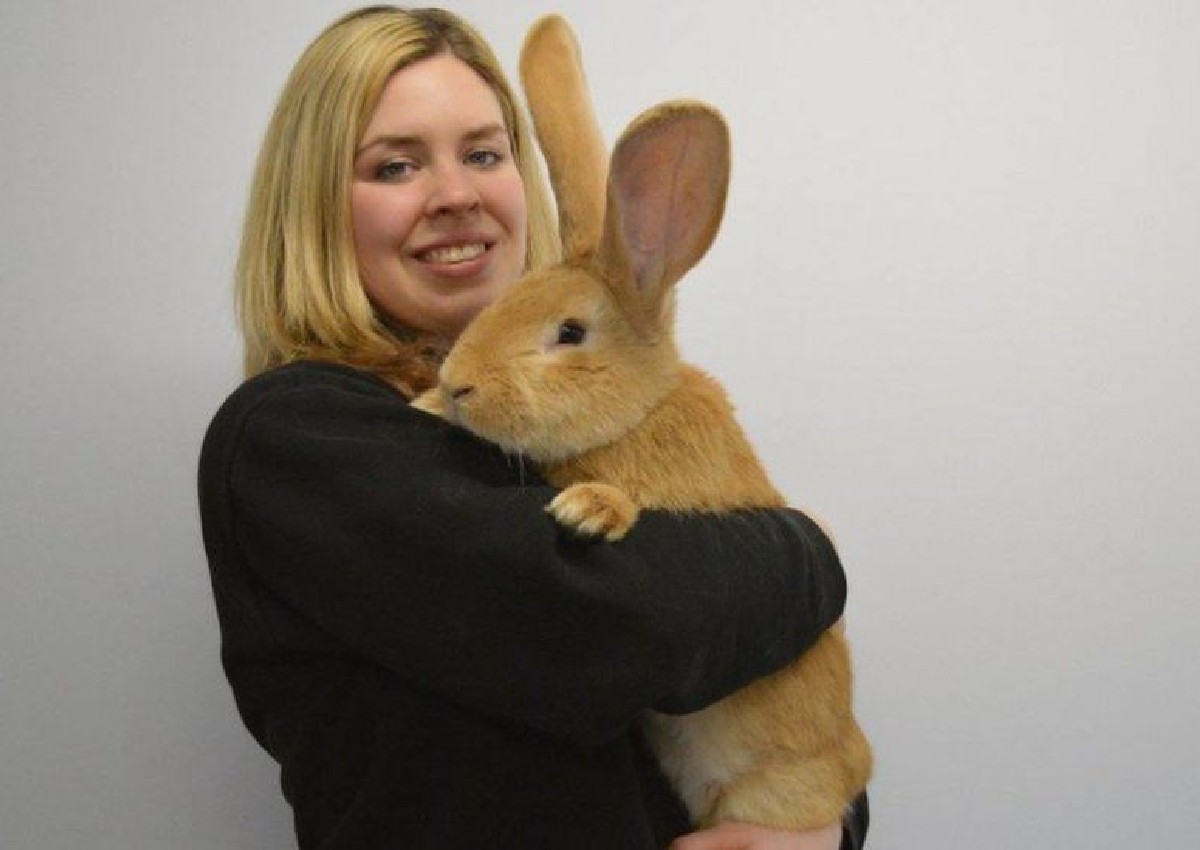 The Scottish SPCA is offering a carrot and stick approach to contain a giant rabbit that grew too large for its owner.
Named Atlas, the seven-month-old continental giant rabbit, is now the size of a terrier, BBC reported on Tuesday (Feb 9), and looks set to grow bigger.
Describing Atlas as a friendly yet mischevious rabbit who loves attention and getting cuddles, the Scottish Society for the Prevention of Cruelty to Animals (SPCA) said on Monday that a standard rabbit hutch wouldn't fit the growing bunny.
SEE ALSO: Singaporean living with 60 rabbits in her house
"Atlas needs an owner with the knowledge to properly care for him, so ideally someone who has kept a continental giant before," Scottish SPCA centre manager Anna O'Donnell said.
According to The Guardian, adult continental rabbits can measure up to 1.2 metres and weigh more than 20kg, living on up to 2,000 carrots and 700 apples in a year.
The world's biggest rabbit, Darius, also of the same breed as Atlas, hails from England, and measures over 1.2m long and weighs 22kg.
Justrabbits.com said that continental giants are one of the largest and oldest breeds of rabbits, and is descended from the Flemish Giant rabbit found in Flanders, Belgium.
Originally bred for their meat and fur, the docile and friendly nature of continental giants have made them ideal pets. However, their enormous size means that these bunnies aren't too keen on being carried, although they are happy to be petted and stroked.
grongloh@sph.com.sg