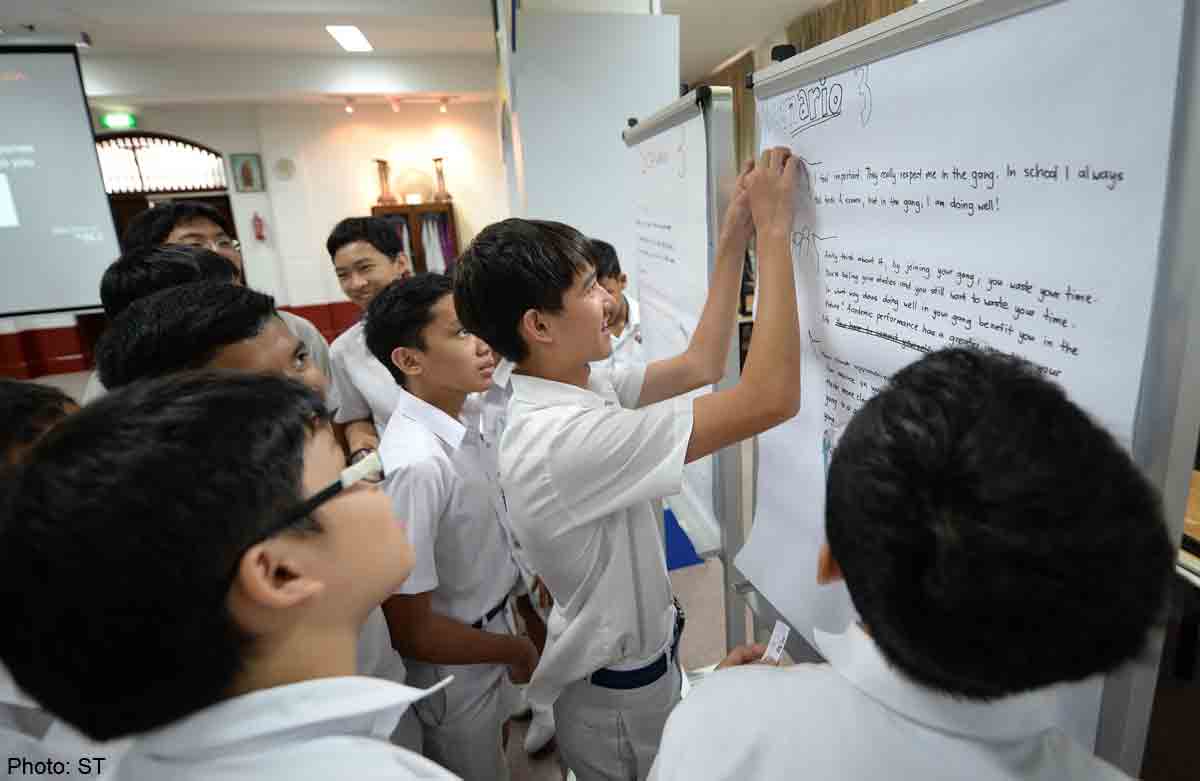 SINGAPORE - It is heartening to see Singapore students excel once again in the Programme for International Student Assessment (Pisa) test ("Singapore students shine in global test"; last Wednesday).
However, given the time students here spend on academic studies within and outside the school, this should come as no great surprise.
The Pisa test proves that Singapore is producing literate students who can concentrate well and apply their knowledge to real-world situations. But no less important is an education system that leads to happy, motivated students who realise their full potential and make major contributions in their chosen fields.
Singapore has some way to go towards achieving that goal.
A major reason is the sheer volume of knowledge that students are required to master, which leaves them little time for reflection and to pursue their passion in their own way.
Teachers and schools here mistakenly believe that knowledge needs to be force-fed and schools are the only place where learning occurs.
Teachers should, instead, encourage students to develop inquiring minds and to teach themselves through a variety of sources. The curriculum should be reduced to the main concepts in major disciplines.
A student who needs to read an English text to be graded the next day is not likely to feel much enthusiasm, compared with a student so motivated by his English teacher that he rushes to the library to read Charles Dickens because he wants to - not because he has to.
This can happen only in a system where there is plenty of free time for students to explore learning in their own way.
Perhaps we can take a leaf out of the book of more mature Western education systems, which may not produce students who excel in such tests but still end up producing the best talents in a variety of fields such as the arts, business, science and sports.
Ultimately, that is more important.
Bobby Jayaraman

Get a copy of The Straits Times or go to straitstimes.com for more stories.