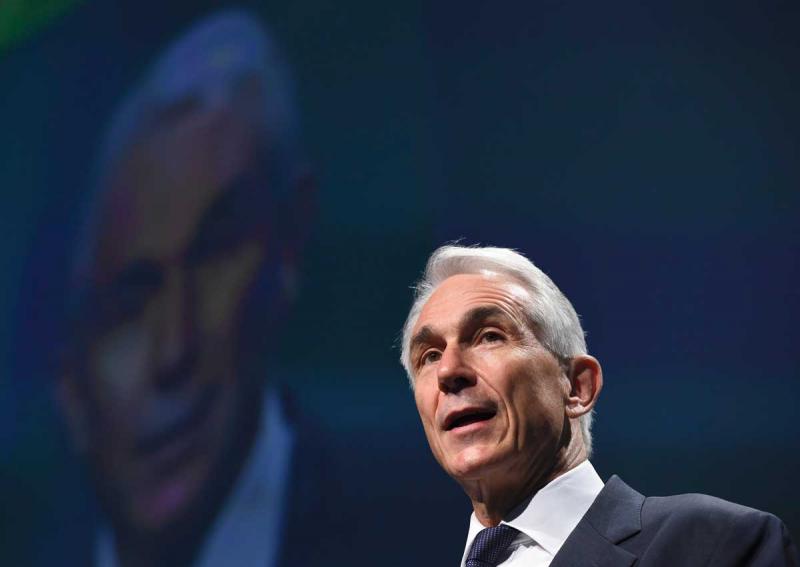 SINGAPORE - Buoyed by strong demand and lower fuel prices, the global commercial airline industry is expected to post record profit this year.
The International Air Transport Association (Iata), which represents 260 airlines that account for some 83 per cent of all global air traffic, unveiled on Thursday a revised 2016 financial outlook for global air transport industry profits, with earnings tipped upwards to US$39.4 billion (S$54.2 billion) (compared to its US$36.3 billion forecast in December 2015). The profit upgrade comes on the back of a downward revision of 2016 average oil price to US$45 for Brent crude, compared to earlier estimates of US$51 made in December.
The profit is expected to be generated on revenues of US$709 billion, translating into an aggregate net profit margin of 5.6 per cent - one of the highest in memory.
More critically, for the second year in a row and only the second time in the airline industry's history, the return on invested capital - at 9.8 per cent - will exceed the cost of capital (estimated to be 6.8 per cent).
Iata director-general Tony Tyler pointed out that this is the minimum expectation level for investors, and added that the airline industry is finally beginning to generate profits that would be expected of any normal business.
"The job of shoring up resilience by repairing balance sheets is under way. We have had a few years of good profits and some airlines have started to pay down debt. It will, however, take a longer run of profits before balance sheets are returned to full health," he said at the group's 72nd AGM gathering in Dublin, Ireland on Thursday.
This year is expected to be the fifth consecutive year of improving aggregate profits for an industry which has grappled with high fuel prices, regulatory impediments, global security issues, natural disasters and phenomenon, and health scares for much of the last two decades.
Last year, global airlines generated an aggregate profit of US$35.3 billion (re-stated from US$33 billion estimated in December 2015). All regions contributed to the US$4.1 billion boost over 2014 profits with improved results.
"Lower oil prices are certainly helping - though tempered by hedging and exchange rates," said Mr Tyler. "In fact, we are probably nearing the peak of the positive stimulus from lower prices. Performance, however, is being bolstered by the hard work of airlines. Load factors are at record levels. New value streams are increasing ancillary revenues. And joint ventures and other forms of co-operation are improving efficiency and increasing consumer choice while fostering robust competition. As a result, consumers are getting a great deal and investors are finally beginning to see the rewards they deserve."
But there are stark regional differences in performance. Over half of the industry profits will be generated in North America (US$22.9 billion) while African carriers are forecast to continue generating an overall loss (-US$0.5 billion).
Asia-Pacific airlines are expected to post US$7.8 billion profit in 2016, up from US$7.2 billion in 2015. Capacity is forecast to expand by 9.1 per cent this year, ahead of demand growth of 8.5 per cent. But the achilles heel for the region's carriers is the cargo side of the business.
The region's carriers account for 40 per cent of global air cargo markets, and therefore continue to feel the brunt of stagnation in this sector - a factor which is weighing down their financial performance. Among the challenges many of the region's airlines face include intense competition from the the budget carrier sector, the restructuring of the Chinese economy, and continuing infrastructure and cost difficulties in the vast Indian market.
Mr Tyler pointed out that on average, airlines will make US$10.42 for each passenger carried.
"In Dublin, that's enough to buy four double-espressos at Starbucks," noted Mr Tyler. "Looked at from a different angle Starbucks will earn about US$11 for every US$100 in sales while airlines will make US$5.60. We don't begrudge Starbucks their profitability. But here is clearly still upside for airline profits."
Still, the improved fortunes of the industry have had beneficial impact on consumers and jobs as well, according to Iata.
"In 2016, the average return airfare (before surcharges and taxes) is expected to be US$366, which is a 62 per cent reduction on the 1995 levels (after adjusting for inflation)," Iata noted.
Passenger numbers are expected to reach 3.8 billion, and the network of unique city pairs will reach 118,243. The number of direct airline jobs is expected to rise by 2.8 per cent to 2.61 million this year, while total airline payroll is expected to hit US$153 billion (up 6.4 per cent from last year's US$144 billion).
But taxes continue to weigh heavily on the industry with its tax bill expected to rise 5.5 per cent this year to US$118 billion. However, investment in fuel saving technologies has enabled the industry to improve overall fuel efficiency by 2.4 per cent per year since 2009. Fuel efficiency improvement is expected to normalise to 1.5 per cent a year heading towards 2020, complementing the industry's stated goal of achieving carbon neutral growth by that year.
Some 1,000 delegates, comprising member airline executives, media, government officials and analysts gathered at Dublin this week for the three-day gathering. This year marks the fifth and final year at Iata's helm for Mr Tyler. He will hand over the reins of the organisation to Alexandre de Juniac, who will move over from his post as CEO of Air France-KLM in September.
ven@sph.com.sg

This article was first published on June 03, 2016.
Get The Business Times for more stories.