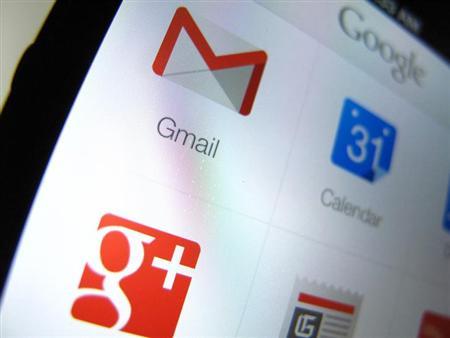 Gmail is now hands down the best e-mail client on the web, whether you agree or not. Ever since the introduction of Gmail from Google, everything else became irrelevant.
I've been using Gmail for the past five years mainly because of its security, and its user-friendliness. The new small windows and file previews are just a couple of Gmail's best features.
Now, Gmail for Android has just received one of its most significant update. Getting Gmail in-line with Android 5.0, and it's the best looking Gmail on your Android device to date!
But looking good is one thing; Gmail needs to work well whilst looking good, and along with Gmail, Google Calendar will be receiving the same update as well. Users using Android 5.0 and Android 4.0 or later will all be getting this update, and I've updated Gmail on my LG G2 and One Plus One, they both look so good I want to e-mail all day!
Upon opening Gmail after the update, I'm greeted by an extremely bright red stripe across the top. Yes it looks good as well, but what's new with the Android 5.0 version of Gmail?
First, you can use the Gmail client for every mail out there.
Previously, Gmail app was just strictly Gmail. Now, you can add services from IMAP and POP accounts such as Outlook, Yahoo Mail, Y Mail etc, all linked in your Gmail application. I would usually have these under the native Email application in my Android phone, but Google has finally wised up on this and allowed other clients' email to be used on Gmail. That way literally all my e-mail can be opened in Gmail.
Secondly, the interface has cleaned up so much. With the bright red bar on top, you merely have a search button and the usual Menu button that allows you to go into other labels of the mail or switch accounts with your profile picture floating on top of the other.
For the record, that floating profile over the current used account is something I really love looking at. Material design is really attractive from Google, and everything feels much cleaner; the new e-mail button is just a small red circular icon at the bottom right of the application.
Another new feature is the addition of swiping options. The older version of Gmail allows you to delete emails by swiping in one direction. Now, with a setting change, you can either archive or delete entirely.
In short, the new Gmail and Calendar apps allow for better manoeuvring through tasks, so both apps still serve their individual functions and look good doing so. Calendar includes photos and maps, and can also pen your flights and schedules more prominently, making it easier to spot.
All in all, it's not a revolutionary upgrade, but a necessary increment over the previous version.
The views expressed by the author are his own and do not necessarily reflect those of The Brunei Times.
The Brunei Times