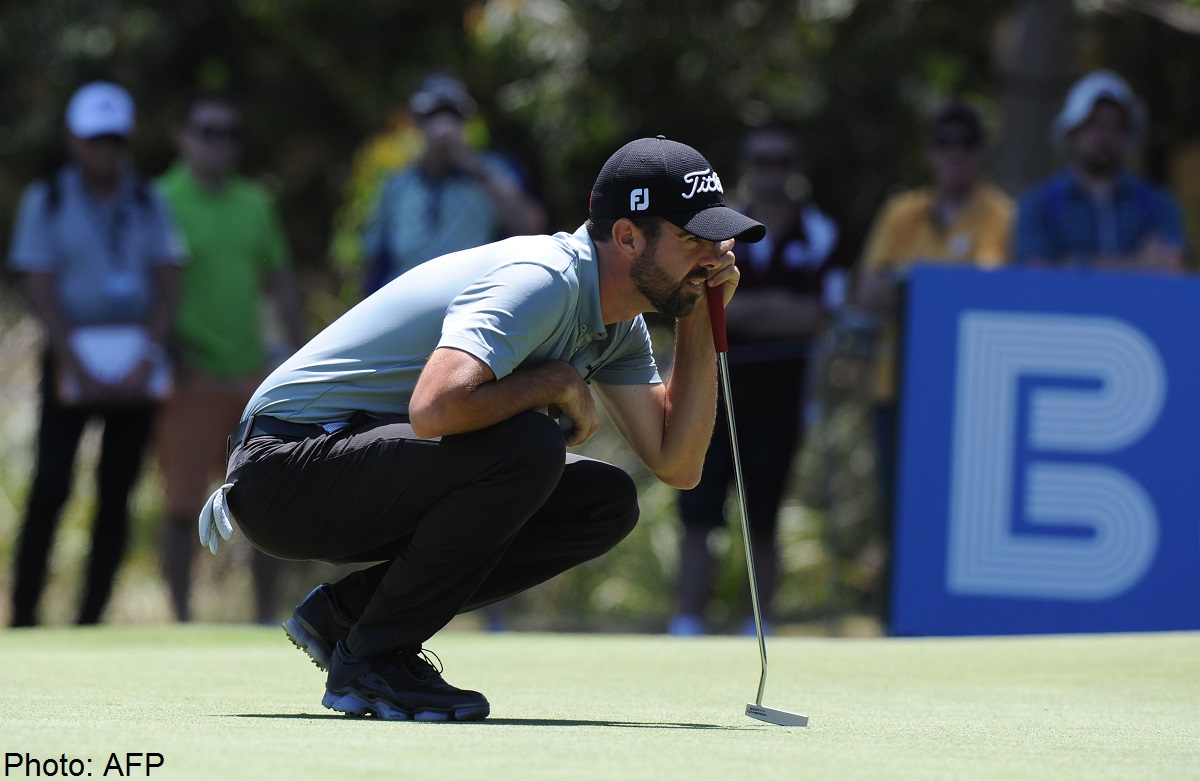 MELBOURNE - Nick Cullen held firm in a tense finish to win the Australian Masters by a stroke in Melbourne on Sunday and frustrate Adam Scott's bid for a hat-trick of titles.
Starting three strokes adrift at Metropolitan Golf Club, the 30-year-old South Australian carded a three-under-par 69 for a nine-under total of 279, one ahead of world number two Scott (68) and two other compatriots in James Nitties (70) and Josh Younger (69).
Scott was four off the pace at the first tee, and though he pushed hard on the back nine, his hopes of a record third successive win at the A$1 million ($867,000) tournament were thwarted on the last hole, when a monster birdie putt lipped out to the groans of a packed gallery.
"Today was definitely the best I've swung my club, putted and chipped and did everything well today," Scott told reporters.
"It's just hard. Some of the pins were really tough today. I made a couple of errors like probably most everyone did, and probably from where I was I needed to make none."