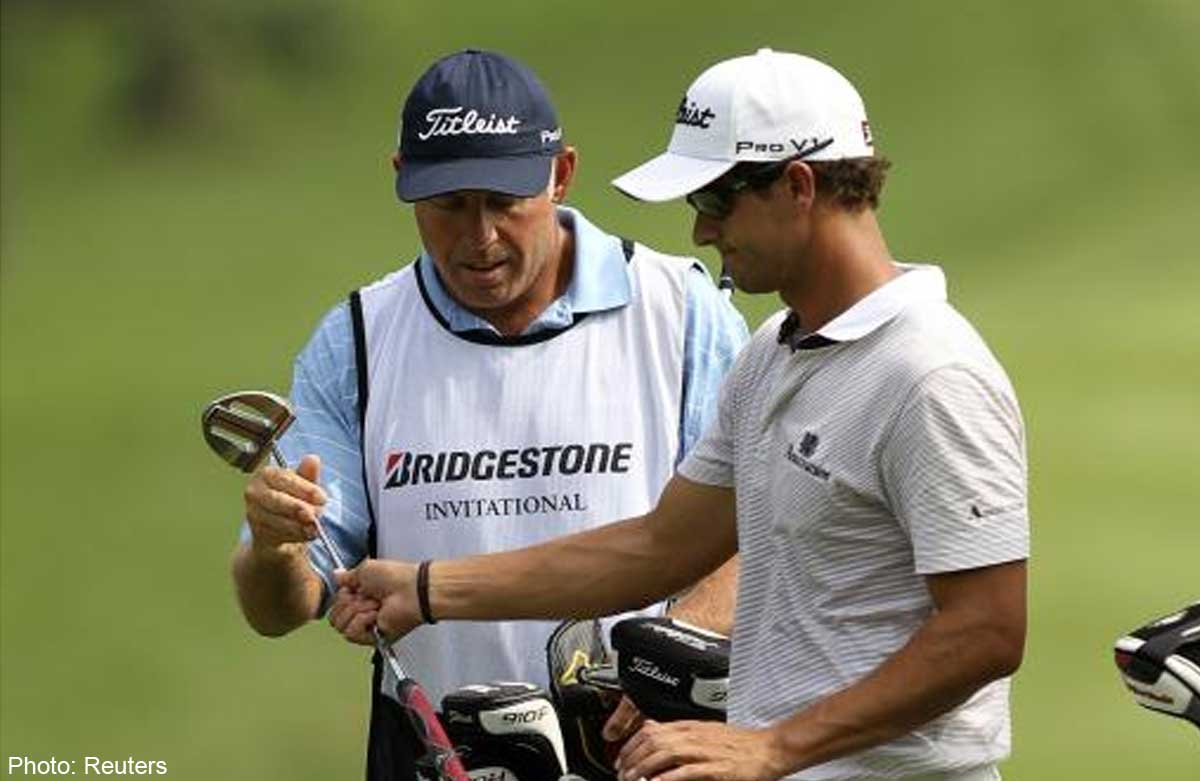 Adam Scott says he has parted ways with Steve Williams, the caddie who helped him become Australia's first Masters champion and pushed him to golf's top ranking.
New Zealander Williams, 50, who formerly caddied for Greg Norman and Tiger Woods, was hoping to remain on Scott's bag in a part-time capacity but the Australian decided that would not be workable.
The world No. 2 announced the news via a statement late Wednesday, just days after finishing joint ninth in the Tour Championship in Atlanta.
"Steve has been an integral part of my team in a period where I have fulfilled some of my lifetime golfing goals," Scott said.
"His dedication and professionalism have been without question, and his friendship is highly valued." Williams has long hinted at retirement to spend more time in New Zealand with his wife and eight-year-old son but was hoping to continue with Scott next year from March to September, almost all of the Australian's playing schedule.
"After discussing this in detail with Adam it became evident that my plan was not going to fit with Adam's requirements and so we decided to end our partnership," Williams said in the joint statement.
"Having caddied for the first Australian to win the Masters is a career highlight and a memory I will cherish forever. If the right opportunity arose I would consider caddying on a part-time basis in the future." In three seasons with Williams, Scott won the 2011 World Golf Championship Bridgestone Invitational, the Australian Masters in 2012 and 2013, the Barclays in 2013, the Australian PGA Championship in 2013, the Crowne Plaza Invitational in 2014 and his first major championship, the Masters in 2013.
Scott also spent 11 weeks as world No. 1 earlier this year, just the second Australian to reach the milestone behind Norman.
Williams was previously Woods's caddie for 13 of his 14 major titles before being sacked in 2011.