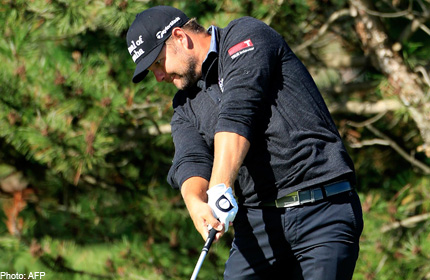 In-form Scott Barr will be the favourite for the inaugural three-day Boustead Golf Open at Laguna National's Masters course from Monday to Wednesday.
Barr, a Singapore-based Australian who led on the first day but finished 17th in last week's Venetian Macau Open, is also very familiar with the Masters course, having won several tournaments at the championship layout.
Challenging him in the $30,000 Singapore Professional Golfers Association (SPGA) event are Singapore's top three professionals, Mardan Mamat, Quincy Quek and Lam Chih Bing who themselves have tasted victories at the Masters course.
All the leading professionals based in Singapore have entered for the new event, sponsored by Boustead Singapore Limited, a progressive global infrastructure-related engineering services and geo-spatial technology group.
Among the near-100 players are Myanmarese Zaw Moe, Australian Unho Park, and locals M Murugiah, Koh Dengshan, Choo Tze Huang, Lam Zhiqun and Mitchell Slorach.
Thomas Chu, managing director of Boustead Projects, said: "We are excited to initiate this relationship with the SPGA by being the proud sponsor of the event. We hope it becomes a regular event on the SPGA calendar."

Get The New Paper for more stories.