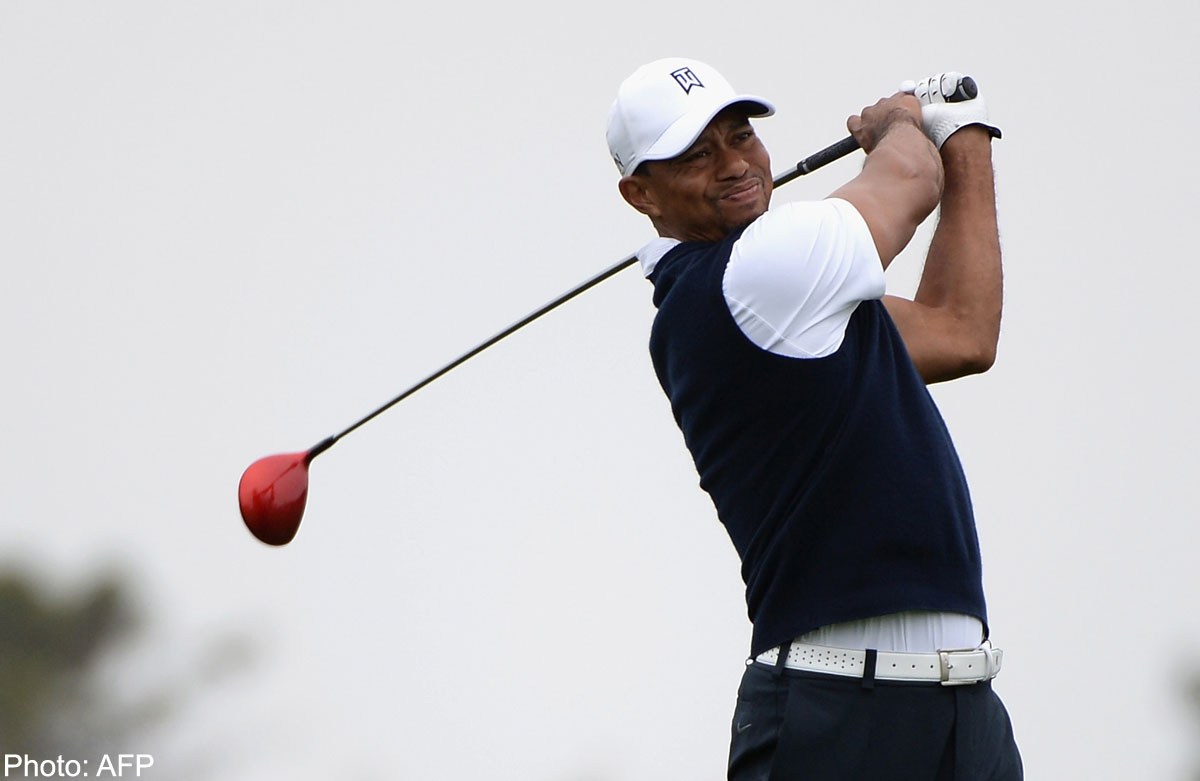 SAN DIEGO - Torrey Pines, where Tiger Woods won the most recent of his 14 major titles, has been selected to host the 2021 US Open.
The course in San Diego hosts the PGA Tour's US$6.1 million (S$7.7 million) Farmers Insurance Open each January and has seen Woods win eight times in his career, seven of them US Tour titles.
"The USGA is proud to bring the US Open back to Torrey Pines, the site of one of the most memorable and compelling national championships in history," said United States Golf Association (USGA) president Thomas O'Toole on Tuesday.
"As in 2008, we are excited to partner with the city of San Diego to bring golf's most democratic major championship back to such a great public venue." Torrey Pines hosted the 2008 US Open and Woods, the world number one who is chasing the record 18 career major titles won by Jack Nicklaus, limped through an 18-hole playoff on a broken leg to defeat Rocco Mediate and win the event.
This year's US Open will be June 12-15 at Pinehurst, North Carolina.