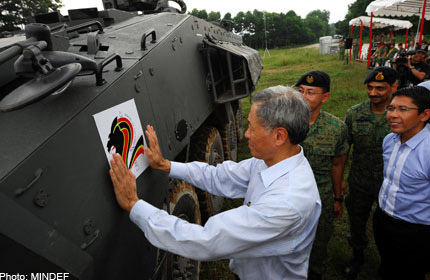 SINGAPORE - I agree with Mr Chong Zi Liang that wherever possible, national service roles should be matched to recruits' interests as far as their "fitness, ability and skills" allow ("Make NS meaningful for every recruit"; last Sunday).
However, there are often more suitable candidates than there are available places for some of the NS roles perceived to be prestigious.
While some NS roles are not as popular, they are nevertheless vital. This is where good leadership plays a big part. Commanders must help those serving in these roles to see the importance of their duties and stay motivated. A meaningful and positive NS experience depends as much on the leadership qualities of one's immediate superior as on the role one is assigned.
A small surplus of men does sometimes occur with non-combat-fit full-time national servicemen (NSFs), but the Army's third generation transformation is addressing this issue.
Mundane non-core roles like those of cooks and storemen are being phased out, while new and challenging staff roles at the battalion, brigade and division headquarters are being created and filled by NSFs and operationally ready national servicemen. This trend should be encouraged and will help absorb any non-combat-fit "surplus men".
As for deploying NSFs outside the military, a significant proportion of men are already deployed with the police and Singapore Civil Defence Force.
Also, while the Singapore Armed Forces (SAF) is able to conduct conventional warfare with fewer men, this is more than offset by the increased spectrum of operations that it has to undertake nowadays and by Singapore's rapidly ageing population.
I suspect the overall effect is that increasingly, the SAF needs every NSF it can get.
Although I don't agree with all of Mr Chong's suggestions, some are constructive and thought-provoking and I will raise them at the next Committee to Strengthen National Service meeting.
I also invite all Singaporeans to continue sending constructive feedback to the committee members through www.strengthenNS.sg or strengthenNS@starnet.gov.sg