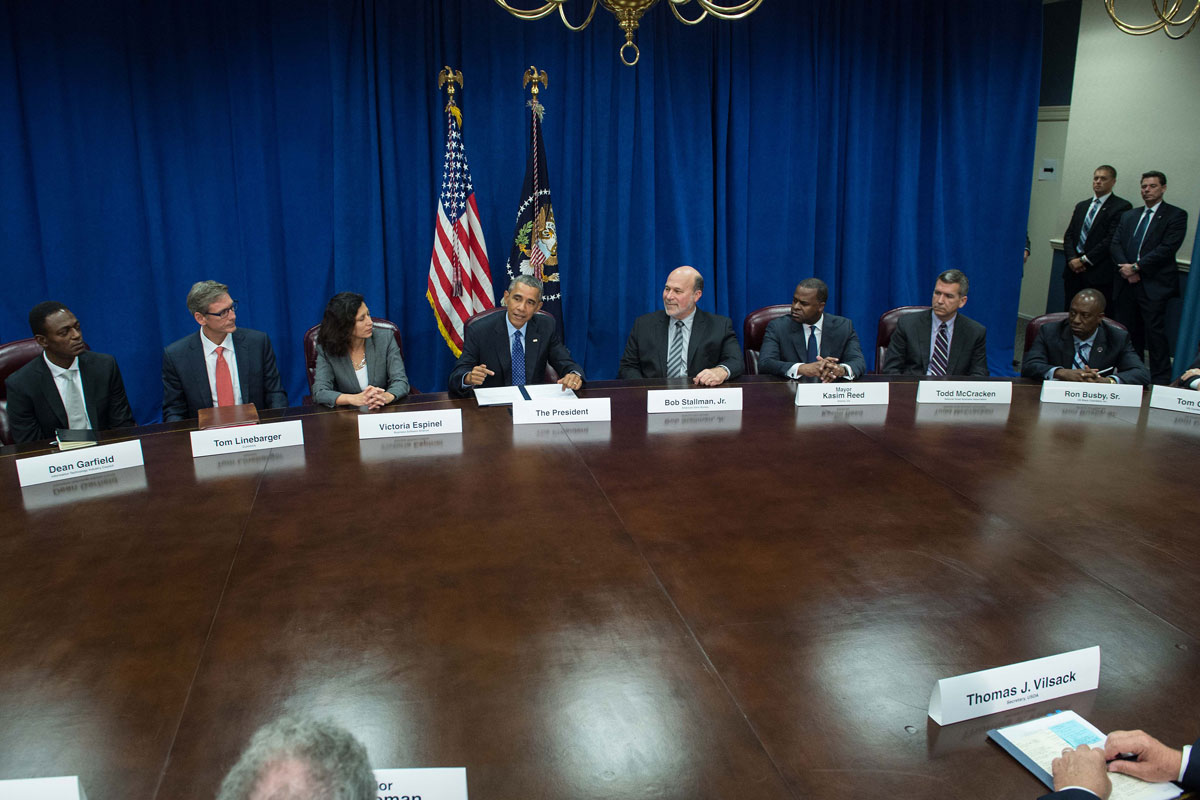 To a nation that thrives on the free flow of goods and services, the announcement of a Trans-Pacific Partnership deal in trade between the United States and 11 other economies, including Singapore, is welcome news. The TPP folds in nations that together contribute 40 per cent of the global gross domestic product. Although in terms of trade value, the TPP will account for only 15 per cent of the global total. Still, it rightly lays claim to being the most ambitious such deal led by the US in a generation, covering goods as well as services.
Aside from lowering tariffs and easing trade, the deal - which suffered from a lack of transparency while it was negotiated - packs a bunch of other aspects key to business, including intellectual property and labour and environmental rules. China is not in a position to meet these elevated standards and hence stands outside the TPP's ambit.
Thanks to its existing free trade pacts with the US, Japan and other key actors, the TPP isn't such a major game-changer for Singapore in economic terms. But strategically - as the economic plank of the US rebalance to Asia - it matters a lot as it helps to enmesh the pre-eminent power even more firmly in this region. This serves the larger purpose of ensuring no single power dominates the region. Implicitly acknowledging this need, Singapore leaders have repeatedly spoken up for the TPP, even as they were among the first to sign on to the China-promoted Asian Infrastructure Investment Bank. The world economy is facing unprecedented headwinds as technology changes the nature of work, economic cycles shorten and the loosest monetary policies produce only tepid results. Recent data also indicates that trade's salience to a nation's economic growth has been declining. But, with the region's economies, Singapore's included, slowing markedly, even incremental advances in trade do help. South Korea and ASEAN members Malaysia and Vietnam stand to benefit more from the deal. What's good for Asia is good for Singapore.
Still, that the TPP was needed at all reflects the failure of all-encompassing global accords such as the World Trade Organisation's Doha Round of talks. That has led to an alphabet soup of side deals with acronyms such as FTAAP and RCEP. Do not forget too that while the contours of the TPP have been agreed, it now needs ratification by the legislatures of participating nations. US President Barack Obama got fast-track authority to negotiate the TPP, but steering it past a sceptical Senate may be another challenge. Finally, while countering China economically may be important to such critics today, it is in the long-term interests of all to bring China into the TPP fold. Not only is it the second-biggest economy - largest in purchasing power parity terms - but it is also very much a Pacific Rim nation.

This article was first published on October 9, 2015.
Get a copy of The Straits Times or go to straitstimes.com for more stories.