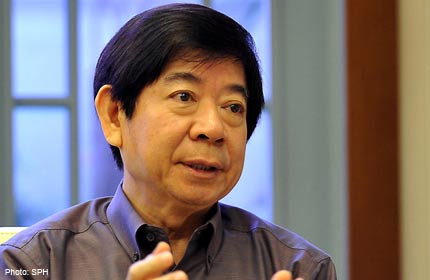 The Government cannot "eliminate" the property cycle, but it "can try to keep bubbles less bubbly", National Development Minister Khaw Boon Wan wrote in a Facebook post on Monday.

Get the full story from The Straits Times.
In his post, Mr Khaw included a link to a New York Times article on the housing crash in Ireland.
He wrote: "Housing bubble and its inevitable bust bring huge misery to many.
"This article talked about the case in Ireland where prices have dropped by 50% since its peak in 2007.
"We cannot eliminate property cycle but we can try to keep bubbles less bubbly.
"This means taking away the punch bowl when the party is getting hot, much to the unhappiness of sellers and developers. But this is the right thing to do."