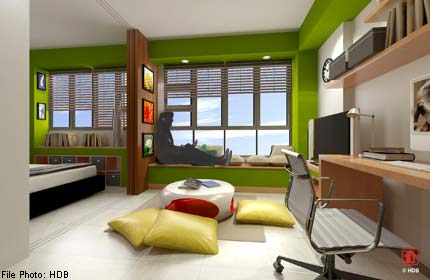 SINGAPORE - In our report, "Hot demand for BTO flats for singles" on July 31, we stated that singles could previously buy resale flats of any size with a grant of $15,000 and that singles who marry later will now receive an additional top-up of $15,000 in grants.
The Housing Board has clarified that the $15,000 grant is applicable to singles who buy up to a five-room resale flat under the Single Singapore Citizen Scheme.
From July 30, singles can also buy a new two-room Build-to-Order (BTO) flat in non-mature estates. They will pay $15,000 more than married couples on the BTO price.
Singles who marry a Singapore citizen subsequently will receive a grant of $15,000 after marriage.

Get My Paper for more stories.