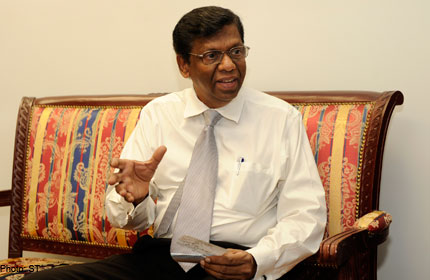 Every listed firm should have its own internal auditors to help ensure that its internal controls are robust, according to the head of Singapore's investor lobby group.
Mr David Gerald, president and chief executive of the Securities Investors Association (Singapore) (Sias), said at a conference on Thursday that the move could help reduce corporate governance scandals.
Internal auditors keep a keen eye on the risks, controls and governance of all the firm's operations, including finance, human resources, sales and production.
A recent Singapore Management University study showed a third of listed companies here do not have internal auditors. Mr Gerald argues that this must change.
"The internal auditor's value is his independence and objectivity in providing assurance to stakeholders that an independent party is guarding their interest in their investments," he said.
While appointing a full-time internal auditor can be costly, companies will spend even more on professional fees if a scandal erupts, Mr Gerald added.
The role of an internal auditor is often not well understood by the public, who may mix them up with external auditors who limit their focus to a company's financial figures and risks in this area.
Listing rules dictate that every listed firm here must have its numbers examined by an external auditor but there is no requirement for them to appoint internal auditors.
Nonetheless, recent changes to the listing rules and last year's revised Code of Corporate Governance have upped the ante in terms of governance, making more internal scrutiny essential.
The boards of listed firms must now provide an opinion on whether internal controls are adequate. Mr Gerald argues that they will need internal auditors to make informed assessments.
The conference at Marina Bay Sands was organised by the Institute of Internal Auditors Singapore. Its president, Mr Eric Lim, said: "I agree totally that internal audit is a 'must' function in listed companies."
But Ms Penelope Phoon, executive director of the Singapore Institute of Directors (SID), did not believe that all listed firms should have a full-time internal auditor.
She said there are several other ways firms can ensure internal controls are adequate, such as periodic reviews of risks and internal controls by experts, and extending the scope of external auditors to do such reviews.
"SID believes that boards should be allowed to decide on the measures," she said in a statement.
jonkwok@sph.com.sg

Get a copy of The Straits Times or go to straitstimes.com for more stories.