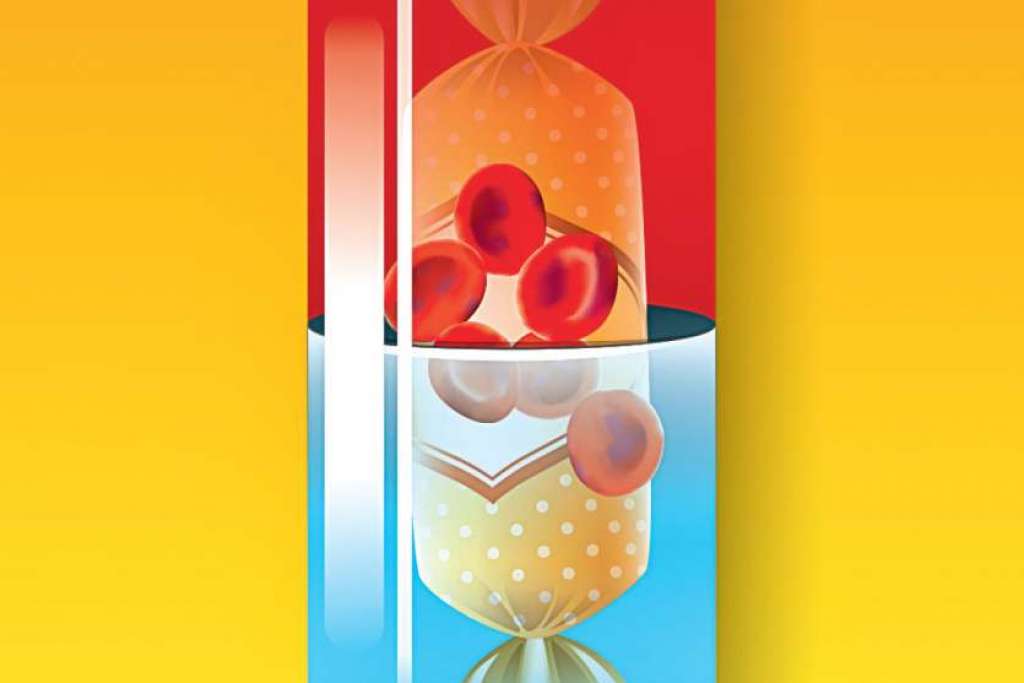 Mr Tan, 46, who was overweight, had been feeling tired for the past month. His vision occasionally became blurry and he had lost 3kg.
He started urinating more often and was drinking more fluids. This went on for three weeks before he sought help from a doctor.
A blood test at the clinic showed that his blood sugar level was much higher than normal, confirming that he had diabetes mellitus. This is a condition where the body is unable to properly use and store sugar, resulting in blood sugar levels rising higher than normal.
In Type 1 diabetes, the body fails to produce insulin. It occurs mainly in children and adolescents. Type 2 diabetes, which comprises 90 per cent of all diabetic cases, occurs because the body does not produce enough insulin and is unable to use it properly, or what is described as insulin resistance.
This type of diabetes usually occurs in people over 40 who are overweight and have a family history of the chronic ailment.
Prompt treatment of diabetes is very important because, over time, high blood sugar can lead to a host of complications such as heart attack, stroke, blindness and kidney failure.
Some people may acquire blood vessel disease, which may call for the amputation of a limb. It can also lead to impotence in men.
Many diabetes patients are able to keep their blood sugar levels in check by making lifestyle changes, such as exercising more and moderating the amount of carbohydrates and fat in their diet. Such measures can help an overweight diabetic person lose weight which, in turn, keeps his blood sugar levels from spiralling out of control.
Taking tablet medication can also be useful.
Usually, the first-line medication for Type 2 diabetes is metformin. This drug helps to lower the body's resistance to insulin.
A patient would be put on metformin when he is diagnosed with Type 2 diabetes, together with advice to exercise and make dietary changes.
In some cases, however, metformin alone is not enough to bring down one's blood sugar to an ideal level. For these people, a second-line medication should be added.
Currently, there are many options for second-line medications, including the newer sodium-glucose transporter-2 (SGLT-2) inhibitors.
SGLT-2 inhibitors, such as dapagliflozin, lower a person's blood sugar level by suppressing the amount of sugar absorbed in the kidneys. Sugar is then passed out in the urine.
The medication has additional benefits of inducing weight loss - an average of 2kg to 4kg - and a slight reduction of blood pressure.
In Mr Tan's case, he was found to have an HbA1c of 11.8 per cent.
HbA1c measures the patient's blood sugar control over the past two or three months. A higher HbA1c level indicates higher prevalent blood sugar level.
To reduce his risk of developing complications, Mr Tan should ideally achieve and maintain a HbA1c target of less than 7 per cent. An effective way to lower his high HbA1c level is to start him on a combination drug regimen, such as dapagliflozin and an extended-release metformin formulation.
An extended-release tablet means that he has to take it only once a day. Such drugs can help patients adhere to their medication better. Side effects are also decreased, compared with taking immediate-release metformin.
Meanwhile, a combination medication therapy has the advantage of lowering one's blood sugar via two different pathways that complement each other.
Dapagliflozin helps to expel sugar from the body through the urine, while metformin lowers the body's insulin resistance.
The extended-release formulation of these two drugs can lead to a blood sugar drop of up to 2 per cent in patients.
Side effects, such as nausea or diarrhoea, are potentially reduced.
In addition, both drugs are highly unlikely to cause blood sugar levels to fall to overly low levels.
In general, anyone who has diabetes should be seen by a doctor at least once every three or four months to have his condition monitored.
Eye and foot examinations, as well as urine tests for protein leakage, should be conducted yearly.
This way, any diabetes-related problems can be caught and treated before they take a turn for the worse.
•Dr Abel Soh is a consultant endocrinologist at Abel Soh Diabetes, Thyroid and Endocrine Clinic, Mount Elizabeth Medical Centre.

This article was first published on Jan 31, 2017.
Get a copy of The Straits Times or go to straitstimes.com for more stories.