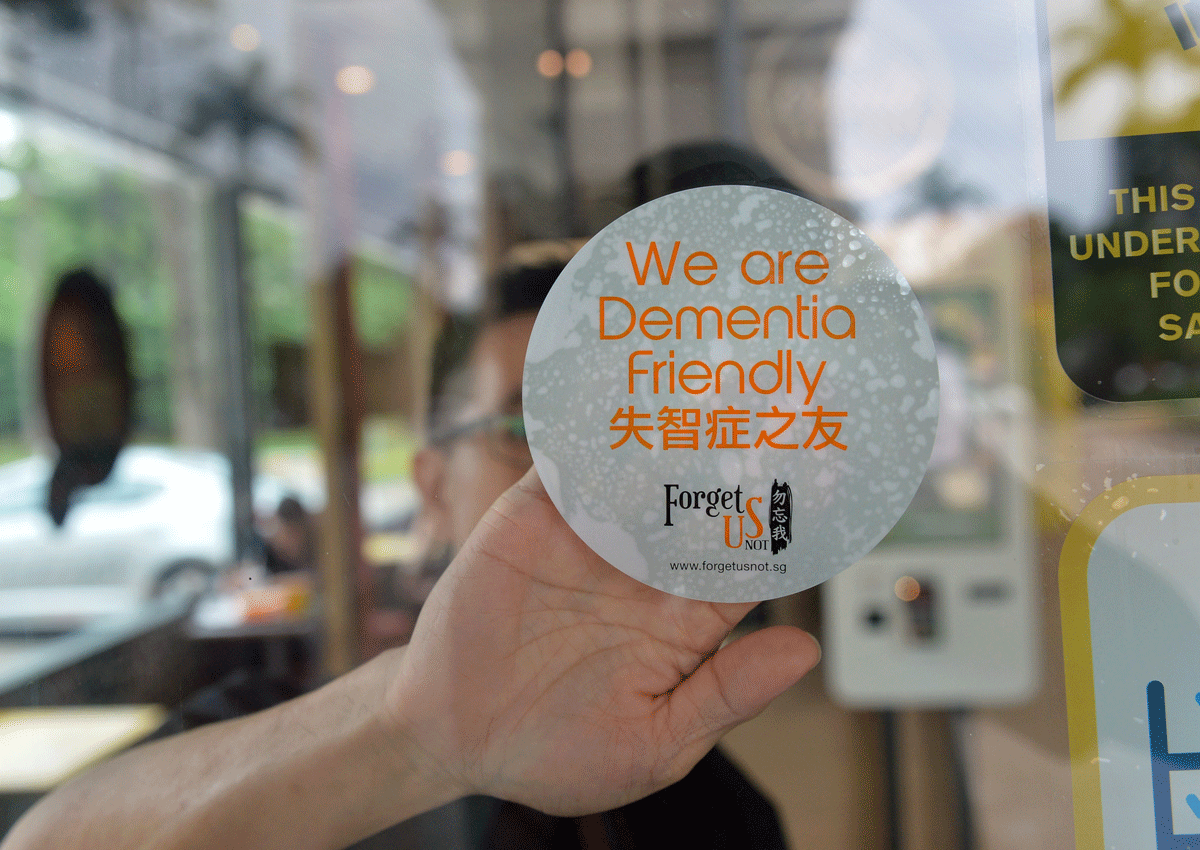 Yishun is set to be the first town in Singapore to be "dementia-friendly".
So far, about 2,000 people there - from school students to front-line staff in hospitals and businesses to mosque and church members - have been trained to spot people with dementia, and to interact with and help them.
This is a crucial movement that ought to gain momentum nationally, for a number of reasons.
First, a significant number of people already have dementia or will have it in future.
According to research estimates, one in 10 people aged 60 and above in Singapore has dementia now, and the condition afflicts half of those aged 85 and beyond.
Second, dementia is not just a medical condition to be treated in hospitals and clinics, but is also a social issue that needs community support and understanding.
For instance, people with dementia sometimes forget to pay for items, and storekeepers assume they are shoplifting. Then, there are some patients who fear leaving the house because they often get lost and cannot find their way home.
Unlike Singapore, other countries such as Britain and Japan have recognised the urgency of tackling dementia within communities, and have trained millions of people in local towns on basic dementia recognition and care.
Third, having such communities will enable people who display symptoms of the illness to seek treatment earlier.
Khoo Teck Puat Hospital estimates that seven out of 10 people with the disorder in Chong Pang are not getting medical attention, either because of the stigma attached to it or a lack of awareness.
Fourth, studies overseas have shown that supporting people with dementia so that they can continue living at home, within the community, reduces the need for costly nursing or hospital care.
The economic case for creating dementia-friendly communities is as compelling as the simple need to see our ageing loved ones live dignified and active lives in their neighbourhoods despite their frailty.
jantai@sph.com.sg

This article was first published on January 22, 2016.
Get a copy of The Straits Times or go to straitstimes.com for more stories.