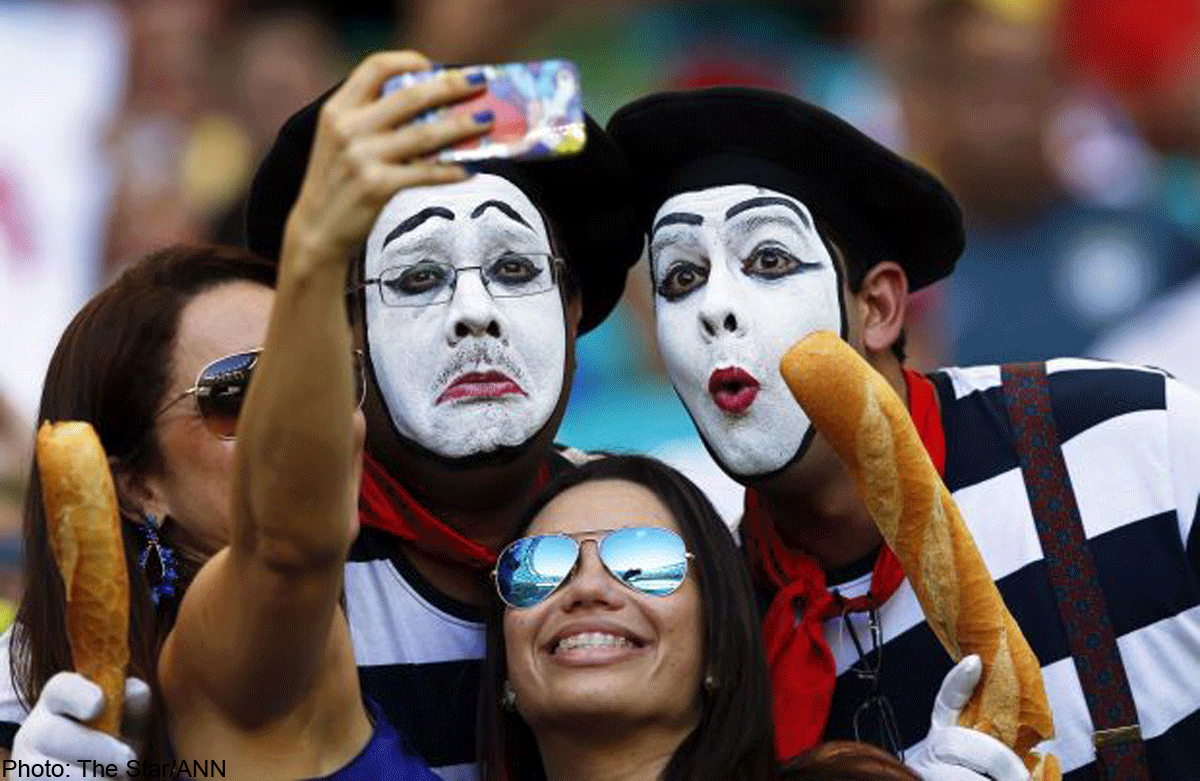 PETALING JAYA - Getting too worked up about the scores in the World Cup will affect your own ability to score in the bedroom, say sexual health experts.
"Studies have shown that when you are upset and depressed, it will kill your sex life. So getting too stressed out in the World Cup will lead to sexual problems," warned consultant clinical andrologist Dr Mohd Ismail Mohd Tambi.
The risk is increased if the football fan indulges in betting in the games.
"When you lose money, you will be stressed and depressed. You might even end up in hospital with chest pains, depression, heart attack and gastric problems, and this will also have an impact on your sex life.
"The lack of sleep will also take a toll on sex life," Dr Ismail noted.
"If you don't get enough sleep, your productivity will go down, including in lovemaking."
Crucially, the football fever can also lead to breakdown of relationships and families.
"If the wife hates football and is not happy when the husband stays up or goes out to watch the games, she might hold it against him.
"And if the husband wants sex because his team has won, it will unfortunately be a one-way traffic, so all hell might break lose. That is the time when neighbours will tell you stories," he added.
It would be better if both were hardcore footies, said Dr Ismail, but warned couples who support opposing teams against taking their football rivalry into the bedroom.
"What is good is if the footie couple support the same team - the World Cup season will be the time they have the best sex of their lives, especially when their team wins."
He advised football fans to just enjoy the good movements and footwork.
"Try not to get too emotional if your team loses, after all it is just a game," he said.
Consultant clinical psychologist at Monash University Paul Jambunathan said it was all in the mind.
"The biggest sex organ is the mind and all our behaviours are driven by emotions. When your emotions are negative, your sex organ and sex drive will be affected. So when your team loses, you may not feel sexy and you might suffer from sexual dysfunction," he warned.
Jambunathan reminds fans to take sexual precautions when their team wins.
"The flipside is that the happier you are, the sexier you feel. If you are ecstatic when your team wins, then you are going to feel it throughout your body - you might be jumping and screaming.
"You will feel passionate and will want to exercise your passion. It happens in any sports, not just the World Cup.
"Chances are great that you will get someone pregnant if you are highly happy and passionate, so you need to take precaution with birth control when 'celebrating' but the best precaution is to refrain from the horizontal samba."
Dr Ismail also cautioned against "wild celebrations and end up with the clap", recommending abstinence for football fans.
However, when it comes to the players, Dr Ismail has a different take on the perennial debate of the impact of a bedroom workout on their performance on the pitch.
"I believe it helps a team to win because sex releases players' testosterone and will help them play better. It is said that in the 2006 World Cup, the Italy team (which won the cup) had a visit from many call girls the night before their final against France," he said.