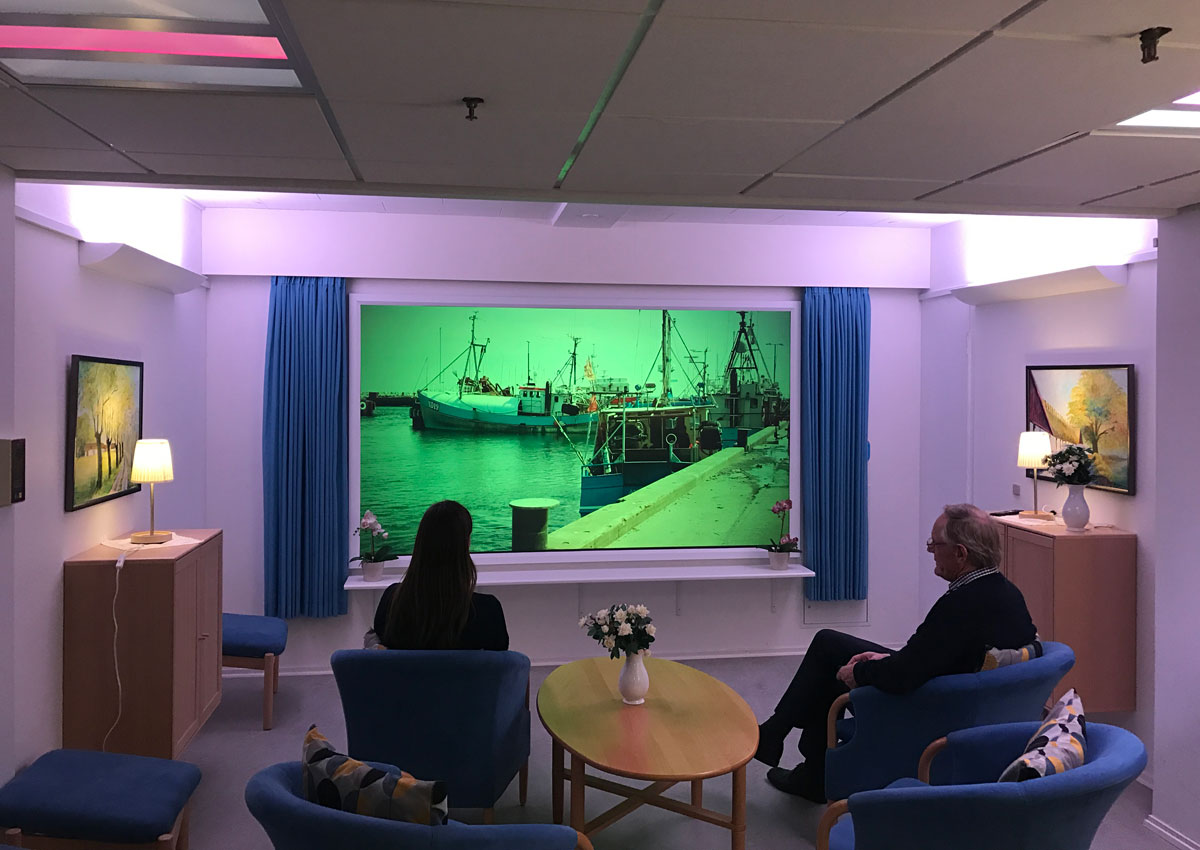 Being forgetful can simply be a reflection of ageing - but it can also spell something more sinister.
It may, for instance, point to a heightened risk of getting dementia down the line.
People who have memory- related or cognitive problems - such as in making decisions or judging the steps needed to carry out a complex task - may benefit from a memory screening test.
Memory screening is like a health check-up for the brain.
It can help uncover the possible reasons behind difficulties associated with remembering things and other cognitive functions, said Dr Kinjal Doshi, principal clinical psychologist at the neurology department of the Singapore General Hospital (SGH).
Memory screening is usually done in hospitals.
It may be carried out by specialists or trained nurses, and its cost will be part of the consultation fee, Dr Kinjal added.
The screening comprises a few tests, each lasting 20 to 30 minutes, that evaluate a person's ability to learn new information, and follow simple commands and language, among other things.
Anyone aged 18 and above can be screened. "Early detection can help to slow the progression of dementia," said Dr Kinjal.
In some cases, the doctor may need a more comprehensive assessment of the patient's cognitive abilities to establish the extent and cause of his memory difficulties, she added.
The patient will be referred to a psychologist for cognitive testing. A session may take at least two hours. It costs $300 for subsidised patients at SGH.
POOR SLEEP LINKED TO DEMENTIA
Dementia is expected to be a growing problem as Singapore's population ages.
According to a study published in 2015, about 28,000 people in Singapore aged 60 and above - or one in 10 - had dementia. The number is set to soar to 80,000 by 2030.
People who are afflicted with dementia tend to display difficulties at concentrating on tasks, finding words to articulate themselves and recalling recent events.
They may also have problems navigating around in the way they used to, said Dr Simon Ting, a senior consultant in the neurology department at the National Neuroscience Institute (SGH campus).
Some people may exhibit personality or mood changes.
Medical help should be sought if the symptoms start to affect one's daily life, said Dr Ting.
An example would be when the person has trouble keeping track of finances, medications or appointments.
To keep dementia at bay, it is important to set aside time every day to stimulate your brain, said Dr Kinjal.
This can include learning something new and practising different memory strategies.
A good night's sleep may be yet another shield against dementia.
Poor sleep has been linked in studies to dementia, said Assistant Professor Julian Lim of the signature research programme in neuroscience and behavioural disorders at Duke-NUS Medical School.
Studies carried out on animals have shown that a peptide associated with Alzheimer's disease, called beta-amyloid, is flushed out of the brain during sleep.
"Although research is still ongoing, it appears that the clearance of these toxins from the brain during sleep might be an important protective factor against memory loss and dementia," said Prof Lim.
To get better sleep, avoid using computers or electronic devices a few hours before going to bed. Also, try not to take caffeine or alcohol too close to bedtime, he added.
Lengthy daytime naps are also a no-no, as they may make it harder for one to get a good night's rest.
Some types of medication can also affect sleep, so patients may want to check with the doctor for alternative options, said Prof Lim.
They should spend time with friends and family members, and also exercise regularly.
"These activities can reduce the level of hormones associated with chronic stress and increase metabolism, both of which may improve sleep quality at night," he added.
chpoon@sph.com.sg
Give your brain a workout
1
Learn something completely new: You can pick up a new language or musical instrument. Or read a book on a topic you are not familiar with. If you are a technical person, try reading history.
Take up a new hobby. The more challenging this is, the more it will benefit your brain.
2
Pay heed to your daily life: Keep a close eye on what you do or encounter daily. Take note of the environment and your interactions with people. This helps to keep your brain cells working.
3
Spice up your routine: Carry out mundane daily tasks in a refreshing way. If you are right-handed. try brushing your teeth with your left hand.
Shuffle the apps on your mobile phone every now and then, so you have to think a little harder to remember where you had placed a particular app.
Varying routines that you tend to perform without much thought can help create new brain pathways.
4
Try different ways to remember things: Start by memorising small amounts of information - a shopping list, for example - and slowly move on to something more complex. Learn to recognise patterns and create methods that will help you to recall information. Some people create rhymes or think of an image for certain words.
5
Have fun with mind-bending games: Play games or take part in activities that require you to solve problems or devise a strategy. Ideas include crossword puzzles, cards, mahjong and sudoku. Such activities will train your brain to recall things better.
Source: Dr Kinjal Doshi, principal clinical psychologist, department of neurology, Singapore General Hospital

This article was first published on Jan 10, 2017.
Get a copy of The Straits Times or go to straitstimes.com for more stories.