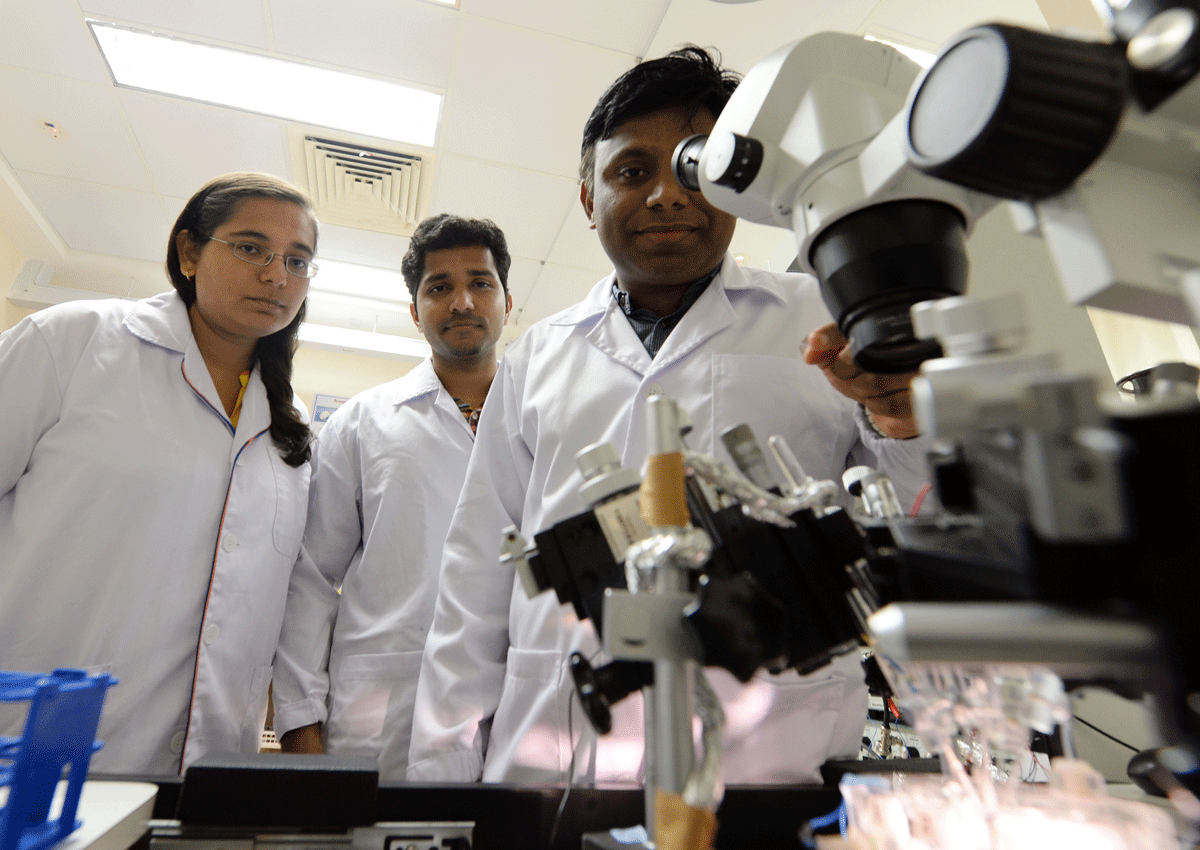 The human brain is an intricate network of nerve cells that gives us the ability to think, imagine and speak.
Perhaps more importantly, it also allows us to remember.
That 1.5kg of grey matter is why we remember the person sitting in front of us at work, our family and the experiences that make us who we are today.
But as a person ages, the precious capability to store snapshots of our life can diminish.
One reason this happens is because of an imbalance of the histone deacetylase (HDAC) and histone acetyltransferase (HAT) enzymes, says National University of Singapore Assistant Professor Sajikumar Sreedharan.
Earlier studies have found that age causes increased production of HDAC, which tips the balance.
But it was his team from the NUS Yong Loo Lin School of Medicine that found a connection between this imbalance and the inability to form long-term memory.
And they might have also found a way to reverse that.
Long-term memory is formed through a process called consolidation, where it is converted from short-term memory through association. For example, you may not remember the name of the wine you had last month, but you will have vivid memories of the name of the wine you had on your wedding day.
It is the association with a strong memory - your wedding - that converts the short-term memory to long-term memory, explained Prof Sajikumar.
The team found that this ability to associate is, however, impaired when the balance between the enzymes HDAC and HAT is tipped.
So, between 2013 and last year, the team tested the drug RGFP966, which inhibits the production of HDAC3 - a specific type of the HDAC enzyme - on rats.
The results showed that the drug was effective in restoring the ability to create long-term memories.
"We are the first in the world to report that the consolidation process is affected by ageing and that it can be restored by inhibiting HDAC3," said Prof Sajikumar.
"It provides novel insight to develop appropriate therapeutic agents for treating memory loss occurring with ageing."
The team will be doing behavioural studies to further validate the findings.
samboh@sph.com.sg

This article was first published on January 29, 2016.
Get a copy of The Straits Times or go to straitstimes.com for more stories.