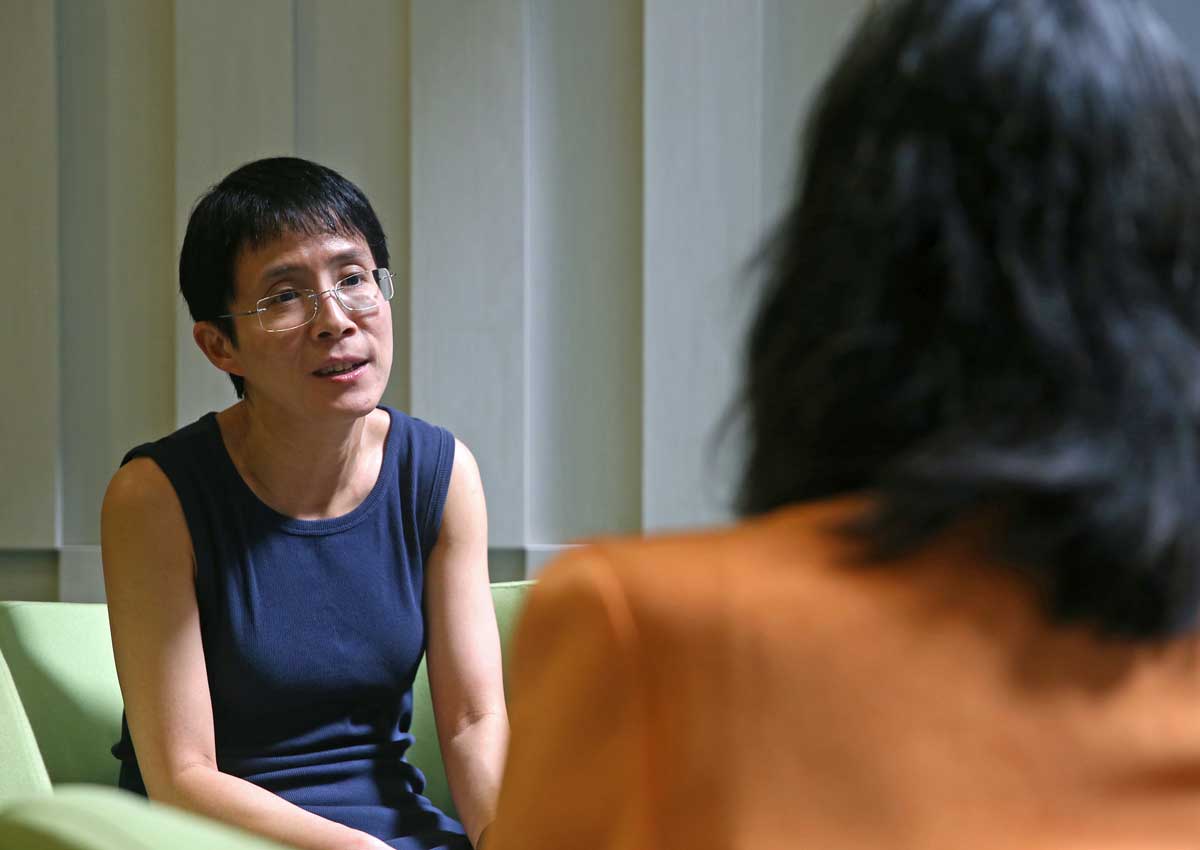 A new cancer treatment being tested for the first time in the world in Singapore could bring hope to women suffering from tough-to-treat breast cancer.
Such women include Madam Goh, who was first diagnosed with breast cancer in 1999 at the age of 39. After initial treatment, she led a normal life until 2011, when the cancer returned with a vengeance. It had spread to the rest of her body, including her liver and lungs.
Her oncologists at the National Cancer Centre tried one treatment after another to stop it but with little success. Last year, having run out of options, they referred her to the National University Cancer Institute Singapore (NCIS) as they knew of an ongoing trial there.
In the trial, doctors use the body's natural killer cells (NK cells) to stop the progression of late-stage breast cancer.
Madam Goh underwent treatment between Septemberlast year and March. The 56-year-old mother of two, who declined to give her full name, said: "My appetite has returned and I feel like a normal person now."
NK cells have been used for some time to fight cancer, but usually for liquid cancers such as leukaemia.
The trial was the first attempt to use them in patients in the terminal stages of human epidermal growth factor receptor 2 (HER-2) breast cancer, which accounts for about one in four breast cancers here.
The results of the clinical trial at NCIS were presented at one of the top cancer meetings in the United States last month.
Dr Lee Soo Chin, a senior oncologist researcher at NCIS and the principal investigator in the trial, said there is now a follow-up trial using higher levels of NK cells. It is hoped that this could lead to longer progression-free survival.
If all goes well, the treatment could go into clinical practice for early stage HER-2 patients who face a high risk of the cancer recurring.
NK cells are part of a body's immune system but, in cancer patients, the level of NK cells is usually low. The trial took the NK cells out of the patients' blood, multiplied the numbers by about 350 times in a cell culture, made them more potent through a patented process, then put them back in the body.
Patients were also given Herceptin, a very potent standard drug to treat HER-2 breast cancer. Besides killing cancer cells, this drug increases NK cells' ability to fight the cancer. That is why the trial is meant for only this kind of breast cancer.
The whole treatment costs about $50,000.
All of the trial's 14 patients, such as Madam Goh, had exhausted all available treatments, with one having undergone 13 different treatments.
The first three patients were given one million NK cells per kg of their weight. When it was found to be safe, the next 11 were given the target 10 million NK cells per kg.
Dr Lee said the median progression-free period of 6.3 months is very good as most other treatments keep the cancer at bay for two months or less. The longest progression-free survival so far is nine months.
She has started two patients on a dose of 50 million NK cells per kg of body weight, with plans to double that dose in the hope that higher doses could lead to longer survival. The treatment is well tolerated, and patients enjoy a good quality of life.
This has been the case for Madam Goh. She has been travelling, going to Bangkok and China, and is now planning a trip to India.

This article was first published on Jul 03, 2016.
Get a copy of The Straits Times or go to straitstimes.com for more stories.