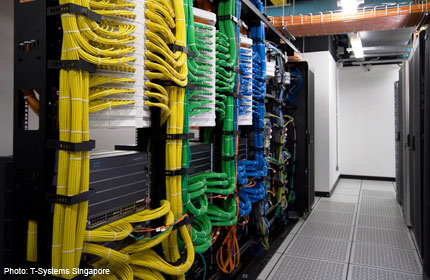 SINGAPORE - Hospitals of the future will outsource their digital medical equipment to third-party vendors, freeing up staff to concentrate on attending to patients.
The vision was outlined by Dr Axel Wehmeier, senior vice-president of German IT firm T-Systems.
Dr Wehmeier, who was in town to visit local hospitals, told The Straits Times: "Hospitals and clinics rely heavily on technology. For example, some clinics in hospitals have their own IT units to maintain their equipment.
"Medical devices for radiology produce large amounts of data. So do all the medical tests in a hospital. How do you ensure accuracy and security, how to store the data, share it among medical staff and yet keep it private?"
The strain on hospitals can be eased by allowing specialised third-party companies to manage the data.
Future hospitals will also have virtual clinics where data from test labs, heart machines, radiology units and other departments is aggregated, prioritised and managed by doctors.
Medics will be able to create a single view of a patient's health record, allowing them to remotely "see" and treat patients via video-conferencing or provide consultation by e-mail.
"Virtual clinics do not substitute the doctors. There will be face-to-face meetings but follow-ups may be over video-conferencing," said Dr Wehmeier, who oversees the health-care business for T-Systems.
"It provides consultation, saves patients time travelling to the clinic and queueing to see the doctor. It is more productive."
Virtual clinics can emerge once both doctors and patients buy into the idea, something Dr Wehmeier admits will take time.
He added that issues remain with the telehealth concept.
Hospitals must be ready to trust another company to handle the medical and patient data while patients will worry if their data is secure and remains private.
"There is also the fear of malpractice suits. Patients may think that because of remote telehealth, they were not diagnosed and treated correctly, so they sue the doctors," he said.
He estimated that it will be about three to five years before such future hospitals and virtual clinics emerge.

Get a copy of The Straits Times or go to straitstimes.com for more stories.