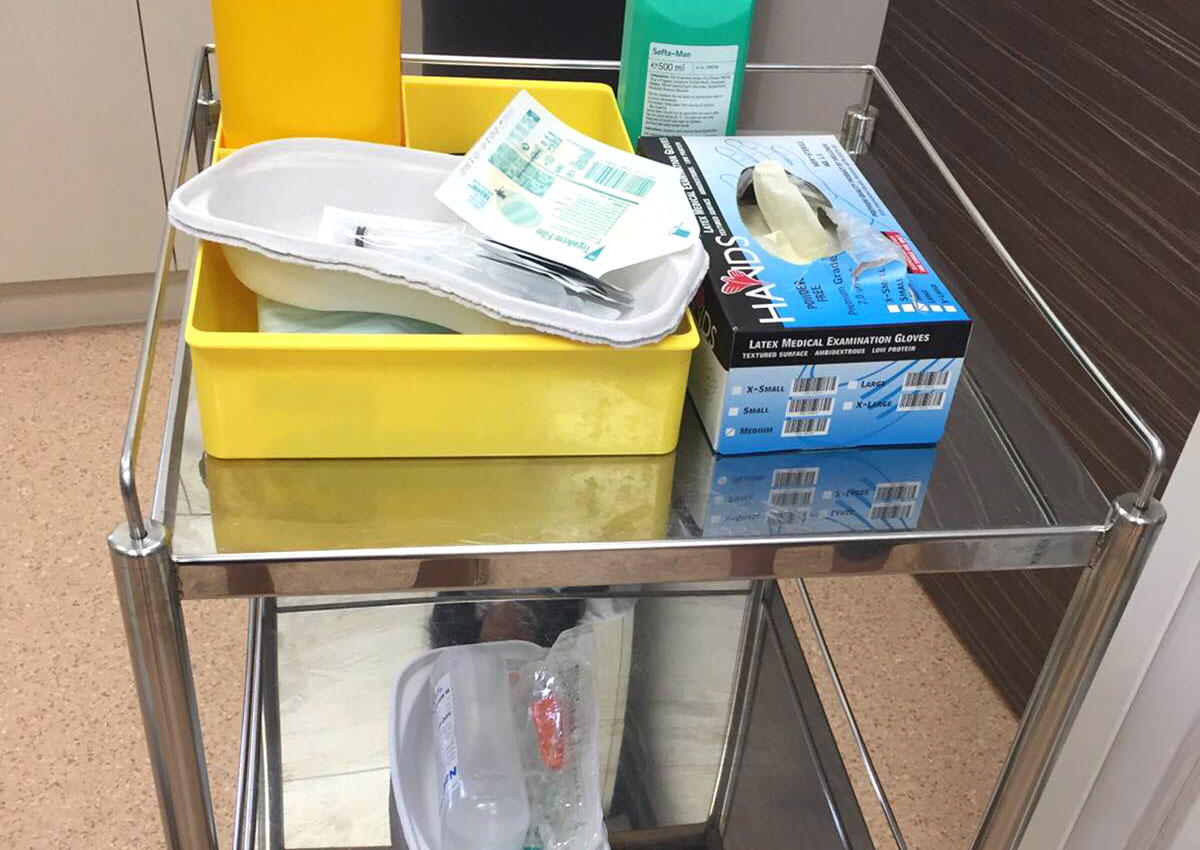 Singapore General Hospital (SGH) staff woke up yesterday to the sobering headlines that "lapses" at their hospital were responsible for the hepatitis C outbreak that led to 25 infections among its patients and contributed to seven deaths.
In a hard-hitting report, the independent review committee (IRC), while noting SGH had "several commendable practices", found it wanting in select infection prevention and control practices. The Ministry of Health (MOH) and SingHealth, SGH's parent cluster, have announced immediate measures to strengthen processes and also potential disciplinary action against individuals.
Newly appointed Minister of State for Health Chee Hong Tat will lead a task force to examine national-level gaps and make improvements to the surveillance and outbreak response systems.
As the dust settles and the investigations and actions move into the next phase, it is worth pausing to reflect after two months of intense investigations. As with any crisis, there are three prongs to the response - treat the affected, hold those responsible accountable and strengthen the system.
The families who have lost loved ones deserve more than apologies, no matter how sincere and heartfelt, and compensation, which should be worked out on a case-by-case basis. Likewise for the 25 infected patients. It is good that SGH has taken responsibility, but let us not forget the many healthcare professionals impacted by this. None of us want our patients to suffer adverse events or outcomes, least of all that it be wrought by our own hands. It has been a terribly difficult period for all affected and we need to support the doctors and nurses emotionally devastated by what has occurred.
Individual clinician failings aside, hospital leaders and system planners have responsibility for what MOH cautiously worded in its media release as "delayed recognition of the HCV (hepatitis C virus) outbreak by SGH, and delayed escalation from SGH to SingHealth, from SGH to MOH, and within MOH". These delays may have cost lives as MOH tacitly acknowledged, as it noted that measures by SGH to tighten infection control processes from June were "instrumental in containing the spread of infection".
There is a delicate balance to strike, as those responsible must be taken to task but, at the same time, Singapore cannot lose forever the wealth of experience those involved have gained through this painful episode. We also cannot be so ruthless that talented clinicians and healthcare managers shun key positions in the ministry and public hospitals.
Mr Chee has an unenviable task. Perhaps with the benefit of hindsight, the design of our current national outbreak surveillance system is naive, premised on too many individual actions - doctors have to be alert enough to spot notifiable diseases and report them, ministry officials have to make sense of disparate data points and "join the dots" to form a coherent picture and effect the right escalations in a timely fashion. And this is only for the known diseases; what about the "unknown unknowns"? Singapore is a global city and we live with constant risk of exposure to novel diseases brought in by travellers. We are also a potential target for terrorists who not only terrorise with bombs and guns but also germs, chemicals and radiation.
A chain is only as strong as its weakest link, and in this instance, not even a chain, but a net is called for. What could this look like? Technology-enabled human actions could help.
"Big data" is taking the world by storm, famously allowing the retailer Target to correctly identify a pregnant shopper and even her due date.
In healthcare, the Global Public Health Intelligence Network (GPHIN), a cooperative effort initially between only Canada and the World Health Organisation, scans, on average 3,000 newspapers and other communications globally every day for potential indicators of outbreaks, and then aggregates these findings for a team of analysts to consider and issue alerts as appropriate. The utility of the GPHIN was first demonstrated with Sars in 2003 and more recently, GPHIN was credited with being the first to issue an alert about Middle East respiratory syndrome coronavirus .
Today, it also tracks potential chemical and radio-nuclear hazards. Various other data sources, including social media, online searches and even physicians' use of clinical databases are being used and while each on its own is limited, collectively they may provide powerful and timely insights less reliant on human interpretation and action.
In the movie A Beautiful Mind, there is a scene where actor Russell Crowe, playing the brilliant mathematician John Nash, stares at a window filled with complex equations. He stares intently and suddenly, the truth springs out at him. This is dramatic effect appropriate for the movies, but in the real world, we need data mere mortals can make sense of and use for effective decisions.
A network of data sources synthesised as above, coupled with strengthened notification processes by doctors and laboratories, could provide the MOH with rich information to identify early outbreaks, whether they be related to raw fish or hospitals.
The human element nonetheless remains vital and Singapore needs to ensure some of our best and brightest physicians interested in infectious diseases and public health opt for careers in the Ministry of Health. "All hands on deck" are also needed, given the modest numbers of infectious diseases and public health specialists nationwide, and we need to work out how to leverage on the deep knowledge and expertise in both the public and private sectors.
Singapore has suffered a major blow to our healthcare system but we can pick up the pieces, learn and become stronger. We will have to, as the breadth of diseases and complexity will only increase. It is a matter of time before the next outbreak threatens. Will we be ready?
• The writer is a partner in the health and life sciences practice of Oliver Wyman, a management consulting firm.

This article was first published on Dec 10, 2015.
Get a copy of The Straits Times or go to straitstimes.com for more stories.