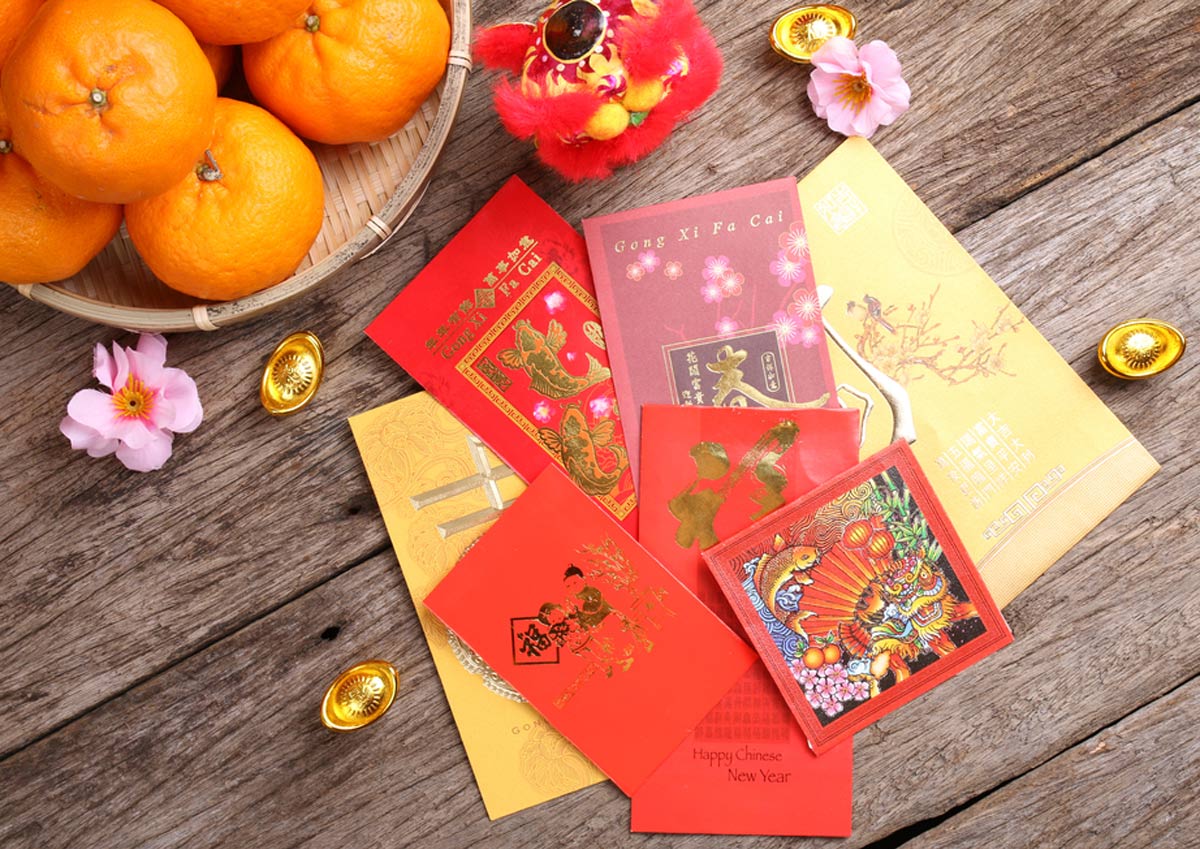 As Chinese-Singaporeans, red packets are an integral part of our lives, whether we like it or not.
When we were kids, one of the things I looked forward to during Chinese New Year was the red packets.
I still remember an interview I saw on TV where local leading actress Zoe Tay recounted how her parents would slip the hongbao under her pillow in a tradition known as 'Ya Sui Qian' in Chinese.
A literal translation of the term means "suppressing age money" and according to reports online, parents traditionally give this "lucky money" in the hope that their kids can get through the year safely.
As I hit primary school, red packets soon took on another meaning.
Every year as Chinese New Year approached, teachers would assign us to create lanterns with the red envelopes.
I watched with envy as my classmates brought in two-tiered lanterns complete with pearl embellishments and ornaments, and grudgingly wished my parents were as "helpful" as theirs - since let's face it, how is a 10-year-old to produce such magnificent work without with some help from the adults.
Red packets in adulthood also took on a whole new meaning.
Traditionally, married people are the ones who dole out these cash-filled goodies, but when it comes to weddings, even the singletons have to fork out a sum to bless the couple.
Soon, phrases like "market rate" and "break even" start to be associated with red packets, and laments come up whenever we get "shot" with a wedding invite.
For the lucky ones, in time, they will get hitched and celebrate the first Chinese New Year and prepare to give out these little red gifts as a married person.
Years later, they will probably be staying up late with their kids, stapling red packets together and gluing pearls onto the sides for their festive art project, while bragging about how mummy's lantern design got top marks and even got displayed along the classroom corridor.
When the silver years come by, as grandparents, we will be giving the younger generation these monetary blessings (which actually comes from allowances your kids supply you with).
Believe it or not, I carry a red packet in my purse every day.
It holds a laminated Buddhist scripture which is believed to protect from negative forces which my mother gave to me when I was a teenager. It followed me through my undergraduate years overseas and even after I came back, I still kept it with me even though I am Catholic.
Whenever we travelled, my mum also made sure to slip a few red packets into our luggage as well as when we visit hospitals or funerals. She also insisted we keep some in our pockets or bags to ward off bad energy.
Red is traditionally believed to be a happy and protective colour for Chinese, so I guess it gives her a peace of mind when we have it with us.
For me, I'm not that superstitious - but in a way, it's a pocket-friendly size of home which holds a heart full of memories, stories and culture that I can carry with me always.
This CNY, I think I will be looking at my hongbao stash for a few moments longer, appreciating the designs with my newfound knowledge - before I attack the sealed opening to find out what my earnings will amount to.
wjeanne@sph.com.sg