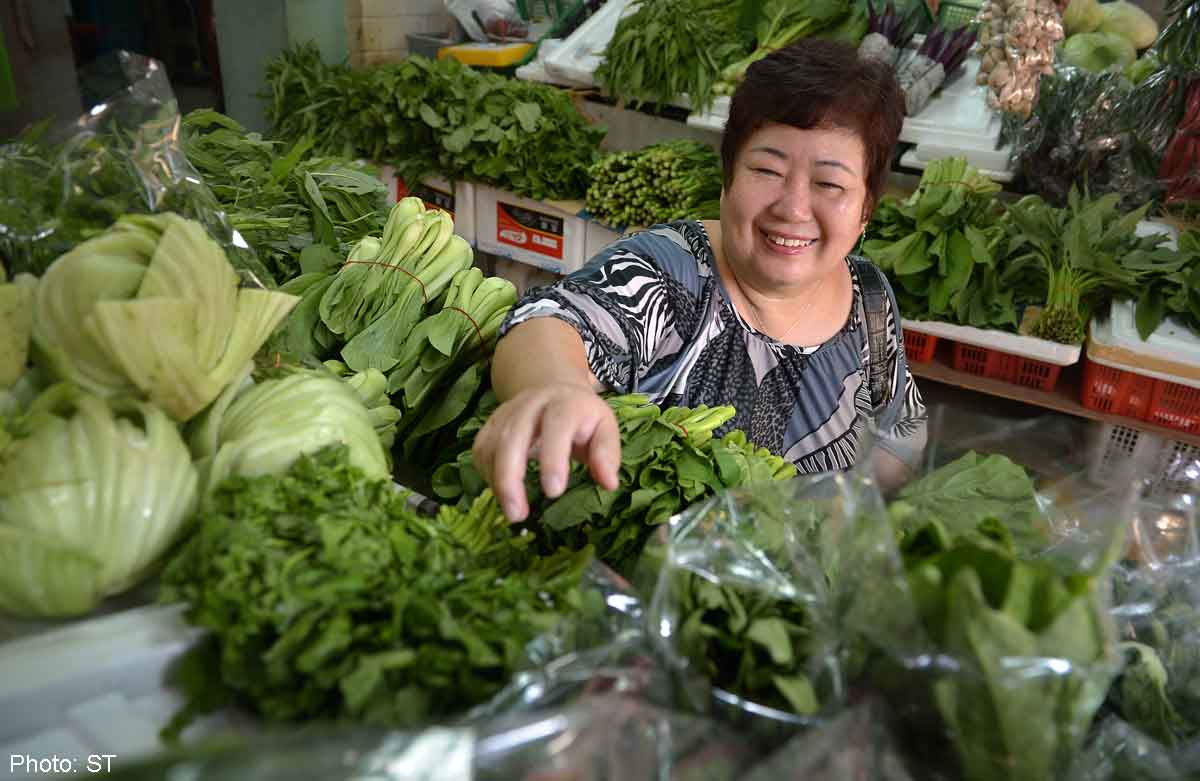 Housewife Nancy Tan, 61, who shops for groceries regularly, hopes any cost savings from falling oil prices will be passed down to consumers.
"Otherwise, it's not fair," she said.
But supermarkets and suppliers say falling oil prices are unlikely to translate to cheaper groceries, as oil makes up only a fraction of import costs.
At FairPrice and Sheng Siong, prices of food and daily essentials have remained stable.
"Our purchasing department does not expect prices of groceries to fall much, as petrol is just one of the cost factors," a Sheng Siong spokesman said, adding that suppliers have not told the chain to adjust prices downwards.
FairPrice said it is monitoring the situation closely, and has not seen major price changes for now.
Food sellers said the weather is more likely to affect supplies and prices.
Mr Ang Boon Giap, 54, a wet market vegetable seller, said the price of leafy vegetables has risen by about 20 per cent on average due to the recent floods in Malaysia.
In particular, cai xin, which used to cost $2 to $2.50 per kilogram, now costs $3.
Bad weather due to the yearend north-east monsoon has also caused fishermen in Indonesia and Malaysia to make fewer trips out to sea, reducing fish supply.
Added Mr Ang Yeow Leng, 60, a fishmonger of 40 years: "Sometimes, there just isn't stock around this time of the year."
All this is not good news for Madam Tan.
"The prices of almost everything, like eggs, apples and prawns, have increased over the past few years," she said.

This article was first published on January 23, 2015.
Get a copy of The Straits Times or go to straitstimes.com for more stories.