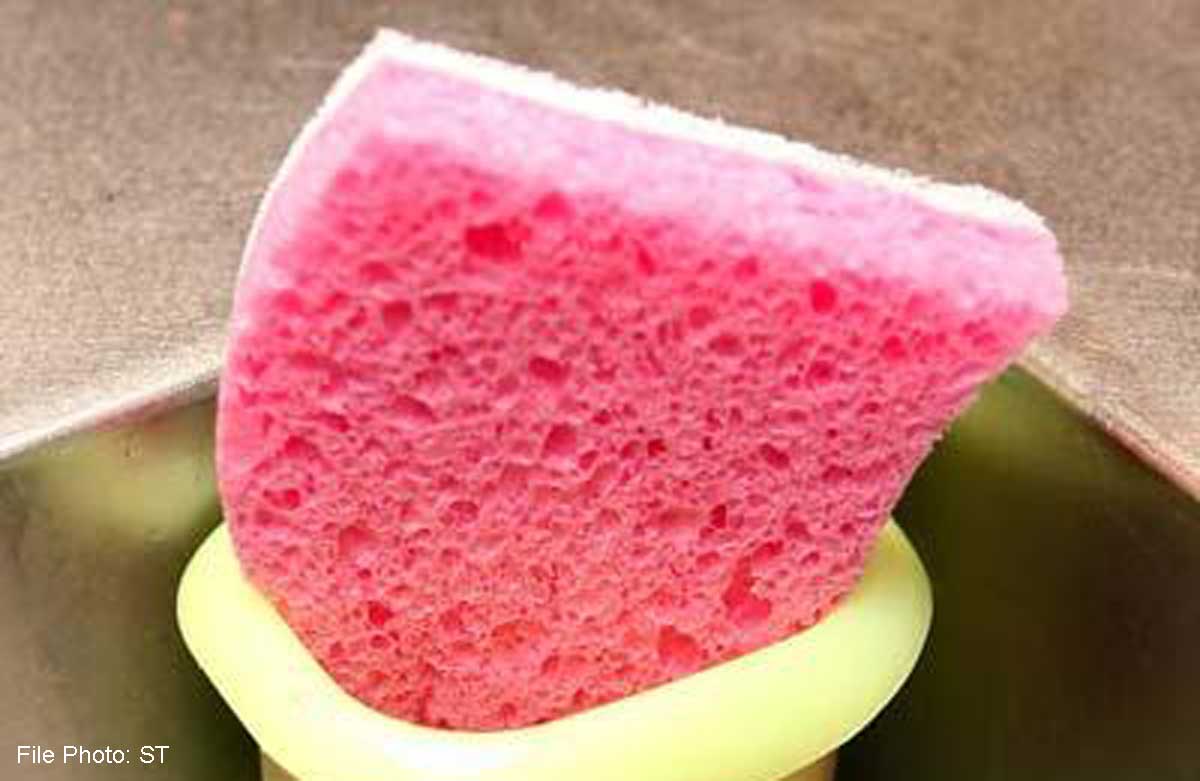 I used to have a marble countertop and it was the most impractical thing, especially in the kitchen.
Spills had to be mopped up immediately and when it was something such as laksa gravy, you had to be fast.
In time, I gave up and just lived with the spots. After all, a kitchen is the place where stains happen daily.
Recently, I installed a synthetic stone countertop.
And while it is supposed to be resistant to most stains, including wine, lemon juice, tea, fruit and vegetables, I am still wary.
I used to have a Corian synthetic stone sink and that used to stain, if a gravy containing turmeric was spilled on it and left there for too long.
Worse, mould started forming in the nicks left from washing cutlery and such. 
I soon found a way to get rid of these blotches, but now discover that synthetic stone need only a damp cloth and mild household detergent.
To be safe, however, clean spills as soon as possible.
You can also use some non-abrasive cleaning products.
One website even gave some brand names, though I have not tried them yet: Bar Keepers Friend, Formula 409 Glass And Surface Cleaner and Lysol.
What I have tried is Jif, left overnight, then thoroughly wiped down, and those baby bottle sterilising tablets to get rid of mould and stains.
I merely rubbed the tablets over the spots and left them for a while before washing them off.
While artificial stone is generally able to withstand most household chemicals, do avoid using harsh chemicals or products that contain bleach.
To prevent stains before they happen, some friends recommended spray-on furniture polishes to give some protection to the surface, which I shall resort to soon enough.

This article was first published on October 9, 2014.
Get a copy of The Straits Times or go to straitstimes.com for more stories.