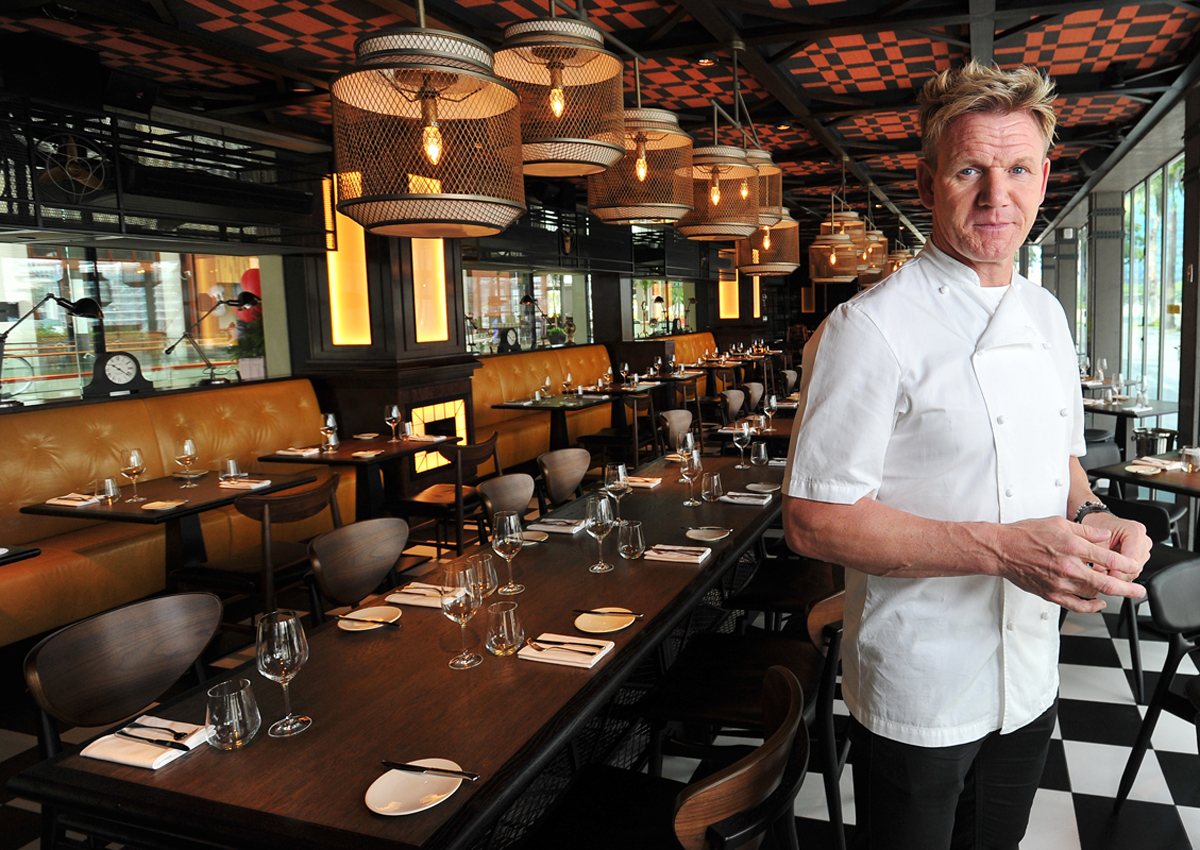 Unless you are a foodie, you may not have heard of the Michelin stars.
But for those in the food industry, they are very important.
People have gone to extremes over these stars.
In 2003, a chef from France, Mr Bernard Loiseau, killed himself because his restaurant was about to lose its prized three-star status, reports said.
When Gordon Ramsay's restaurant in New York lost its two stars in 2013, the celebrity chef admitted to crying.
Earlier this week, Michelin announced that it is collaborating with the Singapore Tourism Board and Robert Parker Wine Advocate to roll out a Singapore edition, which is expected to be ready next year.
This will be the first guide for a South-east Asian country, and the fourth in Asia following Hong Kong, Japan and Macau.
How concerned are chefs here?
Will chefs make radical changes to their menus to butter Michelin up?
The head chef of Bacchanalia, Mr Ivan Brehm, says: "We will continue what we are doing, and that is how it should be, being rewarded for the work you are doing."
Similarly, Mr Hans Lueftenegger, 33, the chef from Kaiserhaus, says: "There is nothing that will change, we will just deliver outstanding service and food."
Even celebrity chefs such as Mr Andre Chiang, 39, is weary of expectations.
"Michelin has very clear guidelines and criteria for which restaurant to be awarded... We can only work hard and expect for the best to happen," says Mr Chiang.
His Restaurant Andre has been ranked the fifth best restaurant in Asia by the S. Pellegrino's World's 50 Best Restaurants.
There are some like Mr Bjorn Shen, 33, who don't seem to care.
The personable chef of Middle Eastern joint Artichoke laughs as he says: "We will not even be considered, our music is way too loud."
Even though the Michelin stars have been awarded to cheaper hole-in-the-wall places in Hong Kong, Mr Shen says that they will probably target high-end places.
No sour grapes about that he says, adding that he is excited for his friends in the industry: "I have many deserving friends, and I'll be happy if the stars can give their restaurants the recognition they deserve."
This could very well be the start of a great food revolution, as the stars have been known to attract people from all over the world.
It is a good thing for Singapore, says Mr Chiang. "Michelin is a powerful and prominent guide that maps out the best dining destinations in the world, (and its arrival confirms) that Singapore is a world culinary city."

This article was first published on December 6, 2015.
Get The New Paper for more stories.