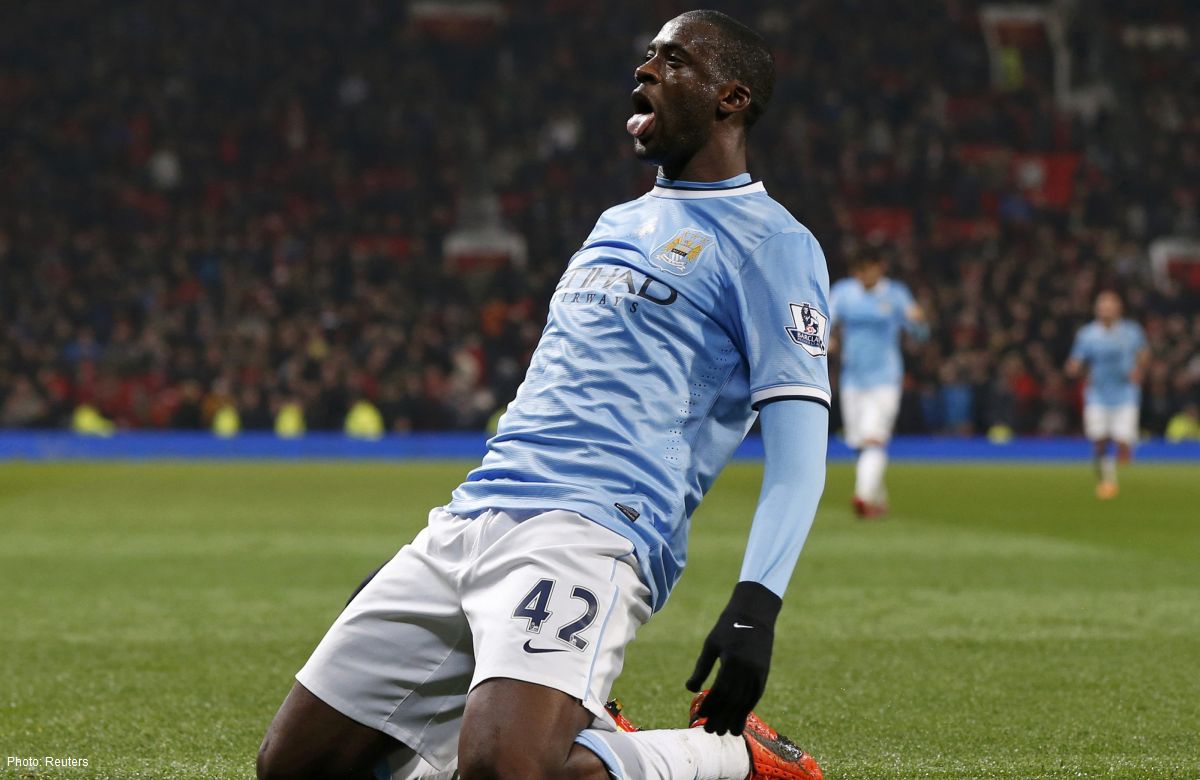 MANCHESTER, England - Manchester City midfielder Yaya Toure, one of six nominees for the Professional Footballers' Association (PFA) player of the year award, says he would have more global recognition if he was not from Africa.
The talismanic Ivory Coast international believes he and Africans like compatriot Didier Drogba (Galatasaray) and Cameroon's Samuel Eto'o (Chelsea) would be more appreciated around the world but for their heritage.
City team mate Samir Nasri suggested last month that it would be a different story for Toure if he had been born in Europe or South America. "I think what Samir was saying was definitely true," Toure told the BBC's Football Focus TV programme. "To be honest proper recognition has only come from the fans. "I don't want to be hard and I don't want to be negative but I want to be honest."
Toure has won domestic titles in Ivory Coast, Greece, Spain and England and the 2009 Champions League with Barcelona but said that despite his success he was not as well known as Barcelona's Lionel Messi or Real Madrid's Cristiano Ronaldo.
"If you go to any part of Africa now people will say, 'yes, we know him (Messi)' but when you come to Europe and say 'Yaya Toure' people will say, 'who is that?'," he added. "Some will say they know my name but not know my face. But they will know Messi's face.
"I am very proud to be African. I want to defend African people and I want to show to the world that African players can be as good as the Europeans and South Americans," said Toure.
The Ivorian has scored 18 Premier League goals for third-placed City this season but will miss Monday's home game with West Bromwich Albion through injury.