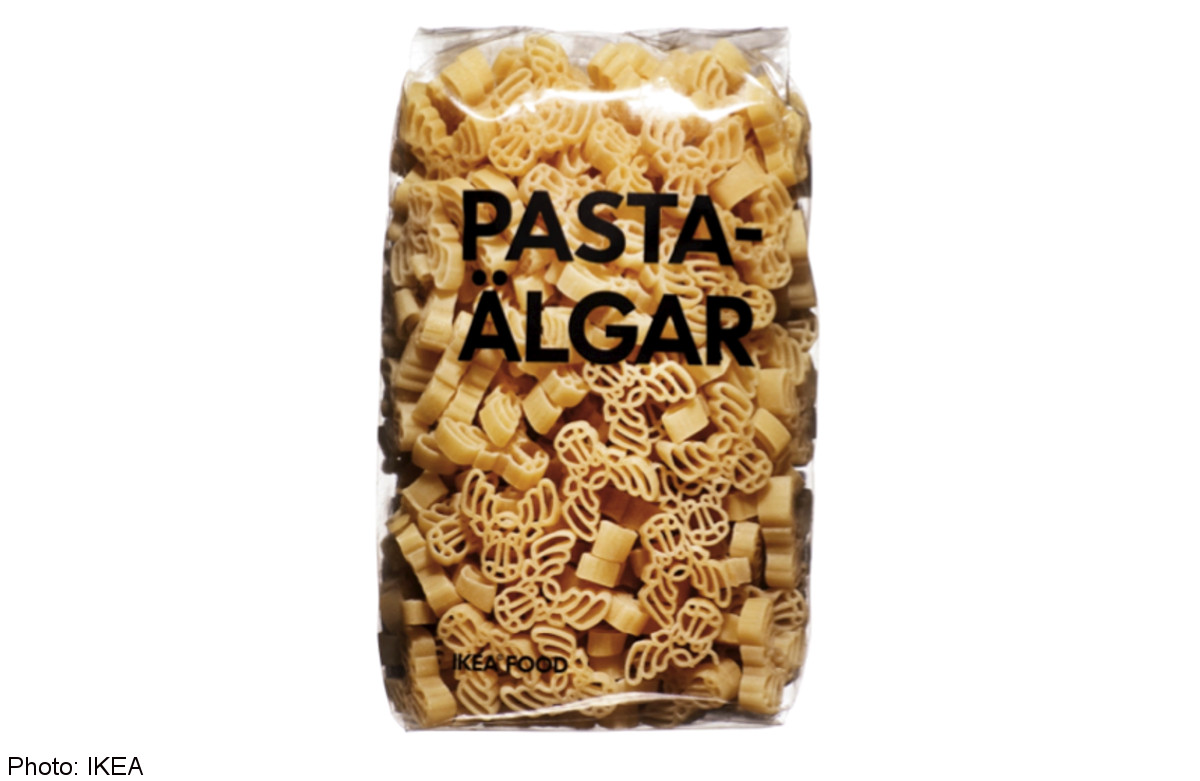 SINGAPORE - IKEA Singapore said today that it has recalled two pasta products from its food market at both its Tampines and Alexandra outlets as the product may contain soy - an ingredient not declared on the product labels.
The two products are PASTAALGAR FULLKORN, an elk-shaped wholegrain pasta, and PASTAALGAR, an elk-shaped pasta.
The recall was made as a precautionary measure.
"Analyses of PASTAALGAR FULLKORN and PASTAALGAR have indicated presence of soy, which is not declared on the product. Soy is an allergen and persons allergic to soy may experience an allergic reaction if eating the product," the Swedish furniture retailer said in a media statement.
The product is safe for anyone not allergic to soy.
IKEA added that customers allergic to soy or otherwise concerned may return the two products at the IKEA stores for a full refund.
IKEA apologised for any inconvenience caused.
Those seeking more information can contact IKEA Customer Relations at +65 6786 6868.
yamadak@sph.com.sg