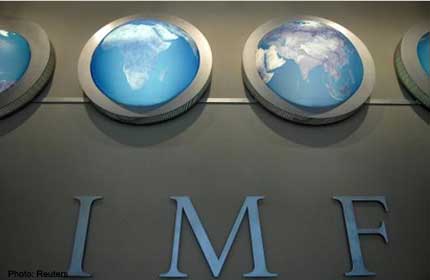 SINGAPORE - Singapore will undergo a financial stability assessment by the International Monetary Fund (IMF) this year, the Monetary Authority of Singapore (MAS) announced on Tuesday.
The assessment, which will take place in April and May, is part of a newly mandated international surveillance programme for systemically important financial centres.
In 2010, the IMF designated 25 financial centres, including Singapore and Hong Kong, as "systemically important" financial sectors that would require a stability assessment every five years. Participation in the surveillance programme is voluntary for other members, although those 25 designated countries can also undergo more frequent assessment if they wish.
Singapore last took part in 2004. Back then, the assessors gave Singapore overall high grades, but highlighted a number of areas for possible improvement.
Among the assessors' concerns in 2004 was the level of independence of Singapore's central bank, which remains led by sitting ministers. The current MAS chairman is Finance Minister Tharman Shanmugaratnam.
MAS told BT that it has since taken various steps, including legislative amendments, to clarify MAS's objectives, powers and functions. MAS said it has also improved accountability, with annual reports on its performance that must be presented to the president of Singapore.
MAS also noted that it has taken a number of measures to strengthen macro- prudential monitoring and the regulation of banks and insurance companies, in line with recommendations from the 2004 assessment.
The assessors also urged a liberalisation of policy relating to the Central Provident Fund (CPF). Setting a guaranteed floor for CPF savings returns and investing CPF funds in Singapore Government Securities could hamper the development of the corporate bond market, the assessors counselled in 2004.
CPF, which stressed the role of the fund as retirement savings in explaining its policies in 2004, continues to maintain the same minimum return of 2.5 per cent for the Ordinary Account and 4 per cent for the Special Account. CPF members can also use a portion of their savings to invest in a wide range of other assets, although the bulk of CPF's investments remains in government bonds.
The Singapore corporate bond market has also developed considerably since 2004, with a record-setting 2012 in terms of issuance volumes.
MAS said it will work closely with the financial sector to prepare for the coming assessment.