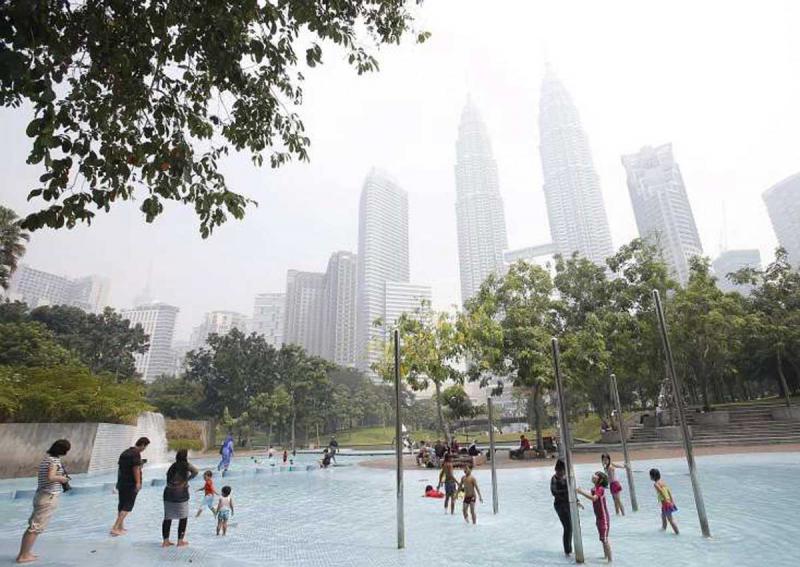 The Malaysian ringgit has recovered against the greenback and the Singdollar since the start of the year but Singapore firms and consumers are not feeling the effects of the surge yet.
A stronger ringgit makes exports from Malaysia more expensive for Singapore importers, but at the same time makes goods here more affordable across the Causeway.
The ringgit was trading at about 2.89 to the Singdollar last night, up from 3.05 on Jan 1, and around 3.92 to the greenback, strengthening from 4.29 on Jan 1.
Credit Suisse senior foreign exchange strategist Heng Koon How said the ringgit's strength this year was due to oil recovering from US$28 (S$38) a barrel in January to about US$38 now.
Mr Nizam Idris, Macquarie Bank's head of forex strategy, said the US Federal Reserve's policy on interest rates has played a part as well.
The decision to raise the US benchmark rate just twice this year - down from the four previously predicted - has prompted investors to rush into riskier assets. This has pushed Asian currencies like the ringgit higher and the greenback down.
Most analysts think the ringgit will keep rising in the short term.
Standard Chartered's Asia forex strategist Divya Devesh expects the currency to be a "regional outperformer in 2016" as it is still one of the most undervalued in Asia.
But Mr Idris warned that the ringgit's expected short-term gain "masks Malaysia's structural weaknesses". He noted that the country remains more dependent than any other Asian nation on commodities while grappling with slowing investment and falling competitiveness.
Although money changers saw long lines last year when the ringgit fell, some said its rise has not altered demand significantly. "The ringgit is not an investment currency. Singaporeans are always exchanging ringgit for holidays whether or not it is strong," said Arcade Money Changers manager Mohamed Rafik.
Ms Claire Lim, 25, a human resources professional who is heading to Genting Highlands with her family next week, said the ringgit's strength is not a factor in her decision to travel to Malaysia.
"Malaysia is still the first place Singaporeans think about when we want a weekend getaway," she said, adding that she had concerns about safety in Thailand.
Some Singapore firms could see some impact, but they are taking a "wait and see" approach.
Mr John Kong, managing director of M Metal, which owns a factory making steel products in Johor Baru, said the firm is not feeling the heat yet. "My exposure to the ringgit is not a lot, as I import only about 10 per cent of my materials from Malaysia. But manufacturers are definitely sitting up and taking notice. Once it goes below 2.8, I will have to pay closer attention to our pricing."
While Singapore imports over 50 per cent of its fruits and vegetables from Malaysia, the ringgit's rise will not have an impact, said suppliers and supermarkets.
A FairPrice spokesman said there were no major price changes for Malaysian products as changes in retail prices are caused by several factors, including demand and supply.

This article was first published on April 6, 2016.
Get a copy of The Straits Times or go to straitstimes.com for more stories.