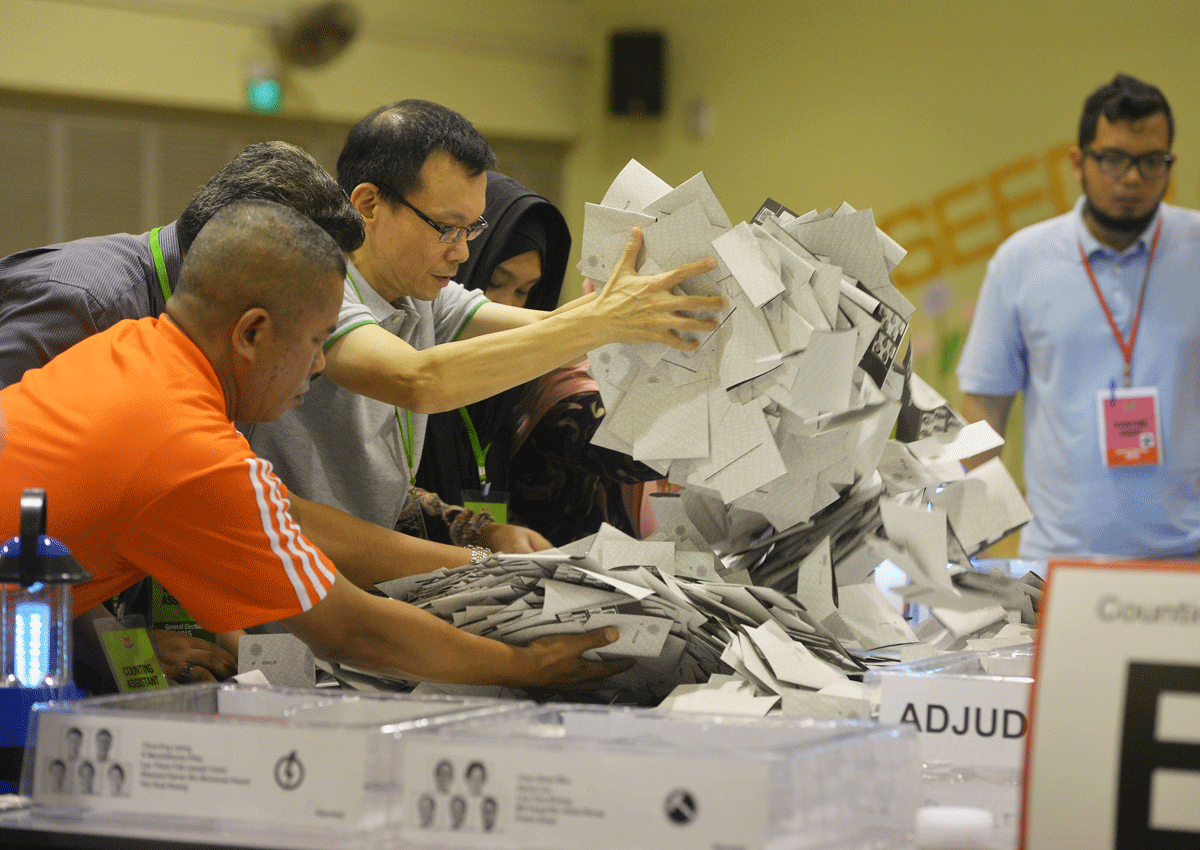 When group representation constituencies were first introduced in 1988, each GRC comprised three seats, to safeguard minority representation. GRCs were to constitute only up to half the total number of seats.
However, since then, GRCs have grown in size and number, and have been a major cause of public cynicism and discontent, with the perception of unfairness and MPs entering Parliament "through the backdoor", on the coat-tails of stronger candidates ("Govt to study if political system needs tweaking"; last Saturday).
We should limit the number of GRCs so they constitute no more than two thirds of the total number of seats. GRCs should be fixed at, say, four seats, so we can still have a minority candidate and perhaps a few promising ones. There is no need for GRCs to have more seats than that.
Clear rules on electoral boundaries should also be established.
While it is a political reality that ruling parties all over the world use electoral boundaries to their advantage, we should strive to minimise the perception of gerrymandering.
Each electoral ward should not deviate in voter population by more than 15 per cent from the national average. GRCs should not surround single member constituencies, to preserve the integrity of the SMC.
More time should also be given to the election process.
While I like our short official campaigning window, there are other areas where more time could be allowed.
For instance, allot more time between the publication of electoral boundaries and Nomination Day, to allow parties more time to decide on candidate strategy and deployment.
The date for Polling Day should be announced at least a month in advance - it need not coincide with the dissolution of Parliament.
More time is also needed on Nomination Day. The current one-hour window to submit nomination documents is not reasonable. A walkover due to a genuine administrative error delegitimises the "winner" and deprives voters of their democratic rights.
Jacob Tan Teck Lee

This article was first published on January 20, 2016.
Get a copy of The Straits Times or go to straitstimes.com for more stories.