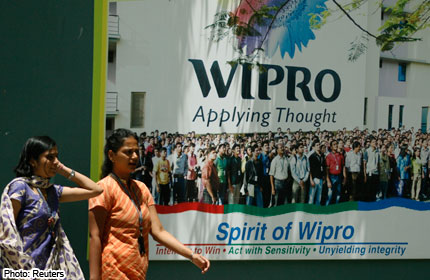 MUMBAI - Wipro Ltd, India's No.3 software services provider, will acquire L.D. Waxson Group, a Singapore-based consumer goods company, in an all-cash deal worth about US$144 million (S$175.8 million), the Indian company said in a statement.
The deal, expected to be completed within 60 days, is valued at 2.1 times the revenue reported by L.D. Waxson during the fiscal year 2011-12, according to the statement issued on Saturday.
L.D. Waxson, which sells skincare and healthcare products in countries including China, Singapore, Malaysia and Hong Kong, will be a part of Wipro's stable of consumer care products.
In November, Wipro decided to hive off its non-IT businesses, including consumer care, medical diagnostics and infrastructure units, into a new unlisted firm, known as Wipro Enterprises Ltd, to focus exclusively on information technology.